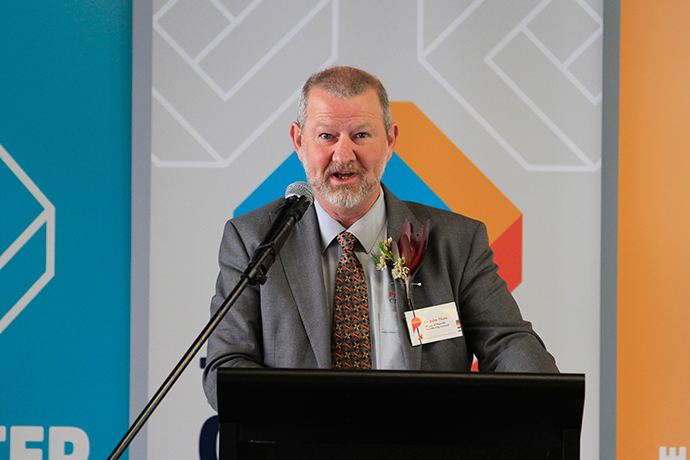 Former Penrith Mayor John Thain has been appointed as the new General Manager of the Luke Priddis Foundation.
Cr Thain finished his tenure as full-time Mayor on Monday night. He will start at the Foundation on October 8.
Foundation Chairman Luke Priddis said the experience and leadership that Mr Thain brings demonstrated to the Board that the Foundation is in good hands as it continues to grow and service the needs of families in which Autism Spectrum Disorder (ASD) is an everyday aspect of their lives.
"John is a passionate advocate for disability services and providers in our city, his appointment will enhance our service capabilities as we experience growth in assisting our families," Mr Priddis said.
"The Luke Priddis Foundation opened the LPF Centre for Autism in High Street, Penrith 18 months ago and has gone from strength to strength in helping families navigate their ASD journey, understand information, develop skills and peer support through facilitated activities and groups.
"John's appointment will enable us to pursue new opportunities and programs as we continue to transform service delivery for parents, carers, young adults and children."
Mr Thain said it is a privilege to join the Foundation, an organisation which he has a close affinity to as an ambassador.
"As a parent of a child with special needs, I understand the difficulties faced by those in a similar position and hope that through this role I can lead the way in helping families navigate the challenges in securing the best care and therapy for their children," he said.
Mr Thain's first official duties will be the annual LPF Ball which is being held at St Marys Band Club on October 20.
The Ball is a major fundraiser for LPF with the introduction of more social groups, the expansion our facilities and providing support to many families.