A drunk driver who crashed into a Colyton home, narrowly avoiding a child as they slept, has walked free from court after being allowed to serve his jail sentence in the community.
Penrith Local Court heard Paina Tuwharetoa Pirika was on his way to buy cigarettes when he lost control of his Ford Falcon utility, skidding 45 metres into a T intersection and landing in the bedroom of a family home on Bennett Road about 3am on May 12, 2018.
He was sentenced to a 14-month Intensive Corrections Order (ICO) for high-range drink driving and negligent driving when he fronted Penrith Local Court last Thursday.
With the help of an Auslan interpreter, Magistrate Georgia Knight told the 31-year-old, who is profoundly deaf, it was shear "luck" rather than anything else that he managed to avoid the 13-year-old.
"The car was blatantly out of control," she said.
She said had he killed the child, or any of the three adults also home at the time, he would be looking at years inside.
"You have been assessed as suitable to serve the penalty of imprisonment by way of Intensive Corrections Order… and you will have the opportunity to serve your sentence without actually being in jail, and hopefully you will address your alcohol problem and any other problems that have caused you to behave in such a dangerous and reckless manner," she said.
"So this is your one opportunity to deal with your alcohol and drug propensities, because if something like this happens again, then the jail term will be full-time."
Magistrate Knight said as was so often the case, Pirika had returned home from a night out drinking and got behind the wheel – more than three times over the legal alcohol limit – when the lure of temptation struck.
"It's always cigarettes or food," she said.
On a P2 licence at the time of the offence, the court heard the Colyton resident had enjoyed "uninterrupted employment" since his arrival in Australia in 2012.
But it was not his first fling with the law, having been convicted of a Novice Range Prescribed Concentration of Alcohol offence, which includes readings between 0 to 0.019, just last year.
Magistrate Knight accepted he was sorry, but said the message had not sunk in.
"Given the Novice PCA the year before, it appears you have not learned your lesson," she said.
His lawyer said Pirika, who works in the roofing industry, was "very remorseful of his actions" and had the opportunity to consider his choice while the matter had been hanging over his head.
Pirika was also disqualified from driving for nine months and will have to fit an Interlock Device to his car for 48 months thereafter, which will mean he will have to take a breath test every time he wants to drive.
He was also fined $600 for the negligent driving charge.
As part of his ICO, Pirika must undertake 32 hours of unpaid community work each month and accept Community Corrections supervision for rehabilitation.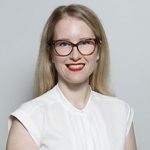 Alena Higgins is the Weekender's Senior News Reporter, primarily covering courts and Council issues.