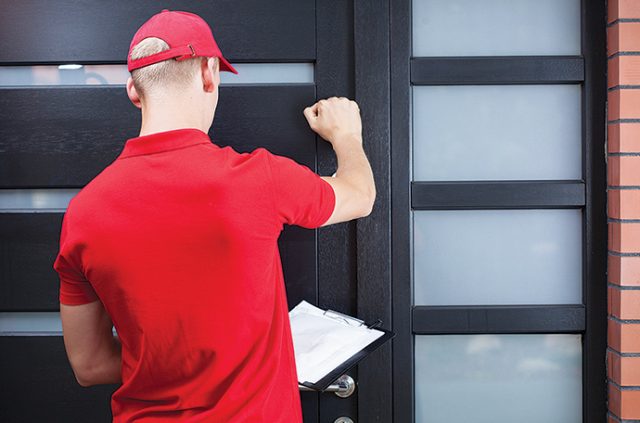 Penrith resident Leanne Marie is warning the community about potential scammers.
Alarm bells rang for the 39-year-old when answering the door to a man dressed in a Telstra uniform, demanding to fix her Internet, which wasn't broken.
When Mrs Marie assured the man he had the wrong address, he wouldn't take no for an answer.
"I kept saying no, I looked at my phone and it was connected perfectly. I thought they don't normally come inside, they normally just fix the box down the street, that's when I knew something was wrong," she said.
After tirelessly convincing the man that he had the wrong address, he left for his car.
Peering out the window, she noticed the van had no logo on it but couldn't write down the number plate before he sped off.
"A few minutes later I heard someone trying to open the door, I looked out the window and thought 'oh my gosh, he's back'. I went to the door, leaving the screen locked between us and he demanded that I let him in and that this was in fact the right address," she said.
Refusing to open the door, Mrs Marie repeatedly told the man to leave. She then rang Telstra to see if they had sent someone to her address.
"They said that there was no call out made, so that's when I rang the police but they couldn't do much because I didn't get the number plate or ask for his ID card," she said.
Fearful for other community members, Mrs Marie put up a Facebook post to share her experience and warn others about the potential intruder.
The status received around 2,500 shares, with another resident claiming the same happened to him.
"I don't even want to think about what he would have done if I had let him in, the thought of elderly people believing it is really terrifying," Mrs Marie said.
Detective Chief Inspector, Grant Healey, has urged the community to contact police if they experience suspicious behaviour.
"It is actually really positive what she did and how she handed it. People should try to write down a description of the person and their licence plate number," he said.
Telstra asks customers to be hyper aware of scammers, and to double check by calling the company if in doubt.
Reports of incidents can be made on their website.
A graduate of Western Sydney University, Nicola Barton is a news journalist with the Western Weekender, primarily covering crime and politics.