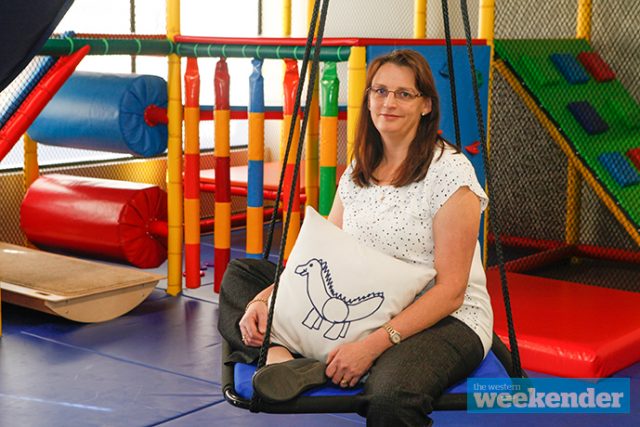 After five years of dedicated service, Luke Priddis Foundation General Manager, Tamara Van Antwerpen, is moving on.
Starting in 2013 as an events manager, she has grown to become a fundamental part of the Foundation's success in creating awareness and providing support to local families who are affected by Autism Spectrum Disorder.
Mrs Van Antwerpen first fell into the role of General Manager six months into her career at the Foundation and saw it as an opportunity to give back and make a difference.
"For me it was about integrity and purpose, there was an amazing vision for what the Foundation could be and I felt driven towards that," she said.
Mrs Van Antwerpen was instrumental in helping the Foundation realise its dreams of opening an autism support centre in Penrith.
The centre, which opened in March last year, is home to a wide range of services, support and information for the community.
"This wasn't just a change for parents now, this was a change for their future, our job as a Foundation has been to educate our community as a whole and generations to come for those affected by autism," she said.
Moving forward under new management, the Foundation is currently working on a new centre for adults with autism. The adult training and inclusion centre will be upstairs from the current building and will provide ongoing support to those who need it most.
"The biggest thing to remember is that kids with autism grow into adults, they can't grow out of it and they still need support, I'm confident that the incredible Board will allow this to continue to be a space and an ethos for families affected by autism," she said.
Mrs Van Antwerpen hopes to stay involved as a volunteer.
A graduate of Western Sydney University, Nicola Barton is a news journalist with the Western Weekender, primarily covering crime and politics.