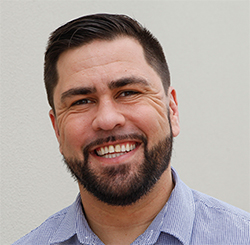 What a week it's been at the Panthers. Not only does the side pull off another epic comeback win but – exactly 24 hours later – they sack their coach.
Rugby league at its best.
To be honest, Anthony Griffin's departure had been coming for a while and those two recent performances against Manly and Canberra probably sealed his fate.
Coaching is a mighty tough job but sometimes a club needs someone new that can unlock the next level.
While it's probably unlikely caretaker coach Cameron Ciraldo will get the head coaching gig at Panthers long-term, he should be able to right the ship for the remainder of the season.
I can't see Ciro making drastic changes to the make-up of the side but he may tinker with a few of their game plans.
This is purely my opinion, but watching the Panthers of late it looked like it was a lot of Ciro's voice but Anthony's game plan.
Now that the shackles have been taken off, expect to see the side play a lot freer. I reckon we'll see Nathan Cleary and James Maloney put in more short kicks. Sione Katoa will jump out of dummy half more. I think the side as a whole will back Ciro's game plan fully off the back of being freer.
Now that Ciro is the main voice in the dressing room, you may see Penrith go on a run deep into September.
Phil Gould and the Panthers Board recognised through multiple reviews that Griffin's voice and old school ways was becoming tiresome.
On top of having plenty of success in Penrith's lower grades, Ciro's young, energetic and he understands that a lot of his players have young families to look after.
As players, footy takes up a large percentage of our lives but now, more than ever, you need a coach that understands that guys have a life away from footy as well. I think the old school ways Anthony lived and coached by didn't wash over with the playing group.
The best coach of all time, Wayne Bennett, understood there were times when you needed a kick in the ass and times when you needed a cuddle.
I think Ciro has that mix.
He has a teenage kid and, as a former NRL player himself, understands the pressures of playing footy.
If Ciro can get Penrith's defence up to scratch again, this will bring this young group together. So, strap yourselves in Panthers supporters, the next eight weeks could be wild!