A Jamisontown man who allegedly armed himself with a sledgehammer and forced his way into a St Marys home, assaulting an occupant, has been refused bail.
Magistrate Stephen Corry determined Mitchell William Warburton posed a "significant concern" to the victim's welfare if left at large, and denied his release when he faced Penrith Local Court via video link.
The police prosecutor told the court the accused disguised himself before forcing his way into the property, saying it was a "planned" and "violent attack" that occurred in the victim's home.
"If convicted, a custodial sentence is inevitable," the sergeant submitted, saying failure to appear was also a concern.
He said it was an "extremely serious set of facts before the court" and a "very strong prosecution case", with the Jamison Road resident "found at the scene still in possession of the sledgehammer".
The defence told the court Warburton had spent the three days prior to his court appearance in hospital after sustaining a broken arm and having the end of his finger bitten off, which required surgery.
She said he needed strong pain medication which would be difficult to receive in custody.
Despite the accused agreeing to forfeit $50,000 without security, Magistrate Corry found no bail conditions could be put in place to mitigate the risk that Warburton may commit further serious offences.
Warburton appeared visibly upset as the news sank in, resting his head in his hands and running them slowly through his hair.
His matter was adjourned to October 26.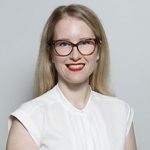 Alena Higgins is the Weekender's Senior News Reporter, primarily covering courts and Council issues.