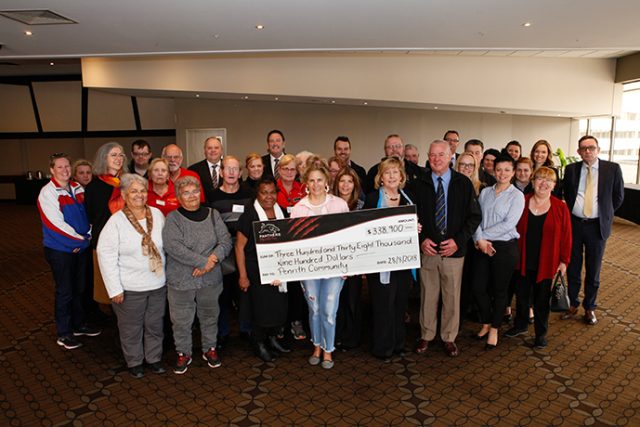 Generosity is at the heart of our community, and Penrith Panthers isn't letting this go unnoticed.
This year, $338,900 will be donated as part of their category 1 ClubGrants initiative, with the funding announced at a special morning tea on Tuesday.
15 support services targeting youth, disability, domestic violence, families at risk, homelessness and the elderly are to benefit from the funds.
Panthers Chairman, David O'Neill, said he was humbled to present the grants.
"At Panthers we are incredibly proud and privileged that we can develop and influence the lives of people in our community," he said.
"When selecting the recipients for the funding, Panthers determines successful applicants by supporting local organisations who are the grassroots of our Penrith community, which we believe are in line with our core values."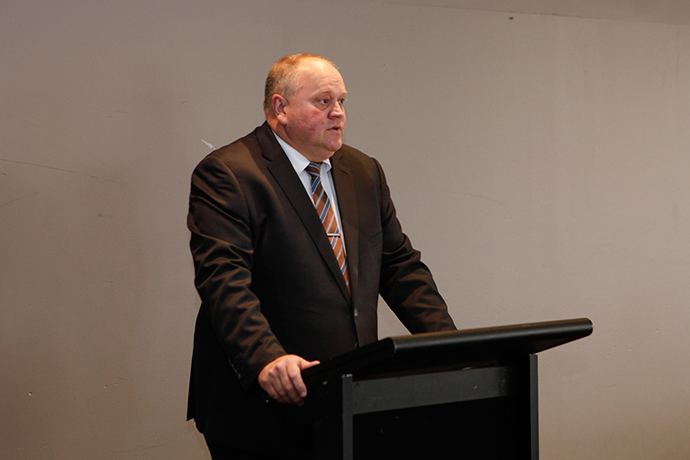 One of the recipients, Adele House, was recognised for their invaluable support to men living with addiction who are homeless, or are at risk of homelessness.
"Supporting men who are often homeless and have addictions doesn't attract a lot of donations, we aren't sick kids or animals so we do really struggle for support. We're extremely grateful for Panthers reaching out to us," Adele House General Manager, John Gilmore said.
"Our service is not just about repairing the person's life that we're dealing with, we're repairing that whole family network, it's a chain reaction."
Adele is a nine to 12 month residential alcohol and drug rehabilitation treatment program for men over the age of 18.
Their goal is to return their clients back to the community in full-time work, by focusing on living and vocational skills alongside mental and physical health programs.
"It protects the rest of the community, when people are in the grip of addiction they do commit crime, if we can help them live a law-abiding, productive life it has far reaching ramifications to the whole community," Mr Gilmore said
It is community organisations like Adele House that the Panthers' ClubGrants program assists, with a range of different initiatives supported annually.
A graduate of Western Sydney University, Nicola Barton is a news journalist with the Western Weekender, primarily covering crime and politics.