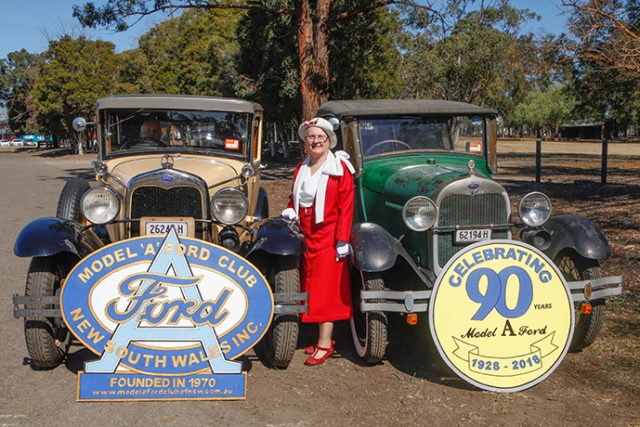 With the sun shining, magpies swooping and flowers starting to bloom, it can only mean one thing… spring is almost upon us.
But these aren't the only things set to come alive in the next few weeks, with Queen Street in St Marys also set to blossom as it celebrates its annual St Marys Spring Festival on September 1.
Now in its 43rd year, the festival is set to be the biggest yet as it takes a trip down memory lane to celebrate the 90th anniversary of the Ford Model A going on sale in Australia.
Model A Ford Car Club of NSW President, Robert Brown, said that the introduction of these vehicles was a radical change for the car industry in Australia.
"In May 1928 the Model A Ford went on sale in Australia and it was one of the biggest events at the time," he said.
"It was huge news because it was such a radical change from the Ford Model T and it was in the height of the depression, so it was a good story for Australia."
Car enthusiasts won't be the only ones entertained though, with over 200 food stalls, food trucks, kids amusement rides, three stages of entertainment and a special visit from Peter Rabbit himself.
A spokesperson from St Marys Town Centre said it was always great to see the community getting involved.
"It's an opportunity for us to actually get people to come down to Queen Street and see how beautiful it is," the spokesperson said.
"The community just love the event and they put it in their diaries and put their hands up to get involved and help. Hopefully they will feel that connection for many more years to come."
With upgrades to Queen Street now complete, it's hoped locals will continue to come back once they've visited the festival and witnessed the vibrant nature of the St Marys CBD.
Joining a variety of vintage vehicles as well as the historic Bennett Wagon, Mr Brown said he was looking forward to taking his 1930 Ford Model A Town Sedan for a spin in the Grand Parade at 12.30pm.
"I'm hoping that the public will come along and say hello and have a look at the cars and get their photo taken," he said.
"It's just a great day."
For more information on the St Marys Spring Festival, road closures and to plan your trip, visit stmarystowncentre.com.au.