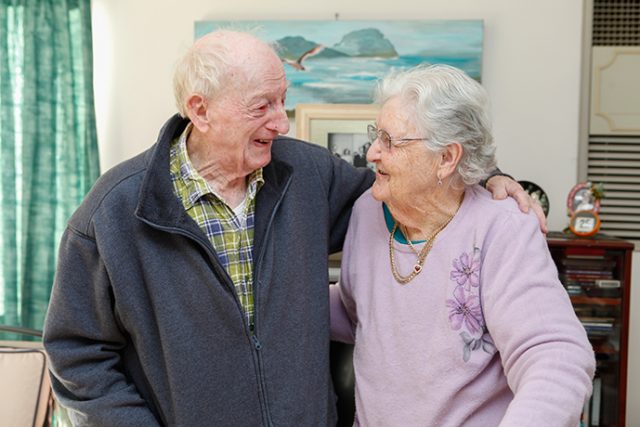 The old saying goes that a happy wife, equals a happy life and Ken MacGillivray has upheld this rule for the past 65 years.
Well, except for when the footy is on.
"Lesley and I met at football function in Melbourne and we were both supports of the Bulldogs," he said.
"But when we moved to Sydney I became a committed fan to the Sydney Swans and have been ever since.
"When the Bulldogs play the Swans, this is a war zone," he laughed.
The Cambridge Park locals will be celebrating their blue sapphire anniversary next month as September 12 marks the day they said 'I do'.
Meeting at a dance, Mr and Mrs MacGillivray said it was pretty much love at first sight and they were engaged and married within a year.
"We had to wait outside the church because there was wedding that was running late and my dad turns around and says are you sure you want to go on with this and I said yes!" Mrs MacGillivray said.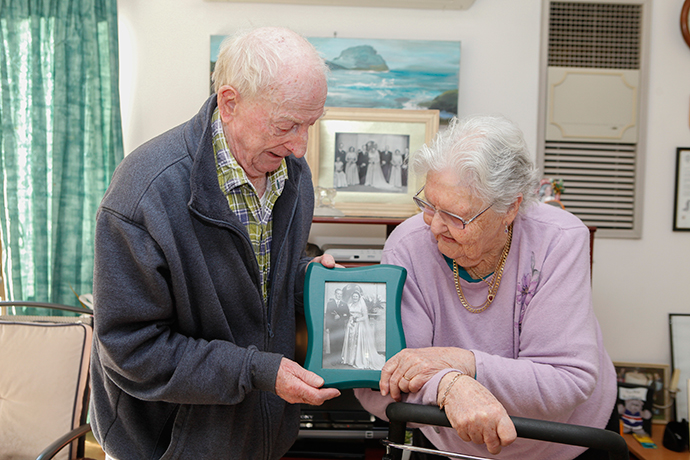 Five children, nine grandchildren and four great-grand children later, Mr MacGillivray joked that he had served his time and should be allowed to walk free.
But all laughs aside, the couple who are both 87, said they're still in love and thanked their different interests for being one reason they were still going strong.
"Lesley's real big interest is horse racing and I am an AFL fan and a chess player, so the fact that we have totally different interests is good," Mr MacGillivray said.
Set to celebrate the special milestone with their family, Mr and Mrs MacGillivray had some words of advice for those set to embark on their own life commitment.
"Listen to everything that people say and then you ignore it and do it your own way," Mrs MacGillivray said.
Lauren Suttie is the Weekender's General & Community News journalist.