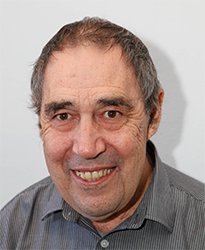 Time Management for students in senior years of high school is absolutely critical in realising their desired level of achievement. Time deprivation is common among senior students, but the problem is not necessarily the lack of time but rather the misuse of the time available.
Time management implies organisation and planning, and when correctly implemented will allow most students to successfully navigate the stress of senior high school and university with time available for other family, social and sporting activities.
The first step in time management is to Create a Study Timetable – Write down all the things you need to do each day of the week, and how much time you will allocate for each, including time for enough sleep, relaxation, and exercise. Find out the dates of future exams and work out a study program as preparation. Include tests that will help you identify gaps in your knowledge. This can give you some direction and help you focus on what to study each week or day.
So, how do successful students stay on track?
Planning is great, but recognise that even the best of plans can fail, often through no fault of the plan. It is important to appreciate the need for flexibility, tolerance and perseverance.
Balance – everyone's life requires a balance between work and relaxation; between performance and re-energising; if you want to achieve at your optimum levels
If you feel that your life lacks balance, and you are unable to rectify the situation yourself, seek advice from others. Take the time necessary to speak with your teacher, your tutor or a counsellor who can help where no solution seems apparent.
The final key to time management is attitude; if you are truly committed to a goal, then allotting your time to achieving that goal becomes more of a pleasure than a burden. Elite sports persons who have achieved greatness have done so because of all the dedication and effort that they expended well before their prominence became apparent. Balance your time, enjoy your success.