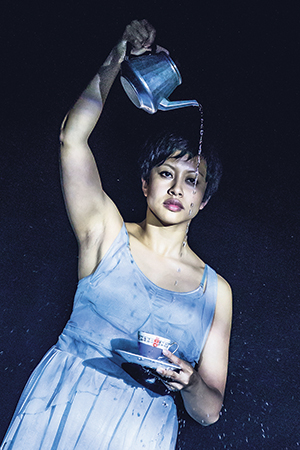 A contemporary theatre production that blossomed in regional NSW is set to return home to western Sydney with renewed spark and depth.
'Days Like These' is a physical theatre work that explores the varied ways we, as humans, express our emotions.
Director Sarah-Vyne Vassallo said it was exciting to be creating a bridge between city and country.
"Working in a regional setting the way we have the last few years has shaped this work and taken our own understanding of an artistic life in new directions," she said.
"It will almost be a bridge between city and country, but more so it will connect people of diversity."
All guests will start their journey through an experiential gallery space, where they are invited to feel, smell, taste and connect with the emotion and design of 'Days Like These'.
Don't miss your opportunity to see this engaging and thought-provoking piece of work, that will invite you to reflect on the best and worst days of your life.
Tickets are on sale now!
'Days Like These' will be at The Joan on Saturday, August 11 at 2pm and 7.30pm. Tickets start from $30. To book or for more information, call 4723 7600 or visit www.thejoan.com.au.
Lauren Suttie is the Weekender's General & Community News journalist.