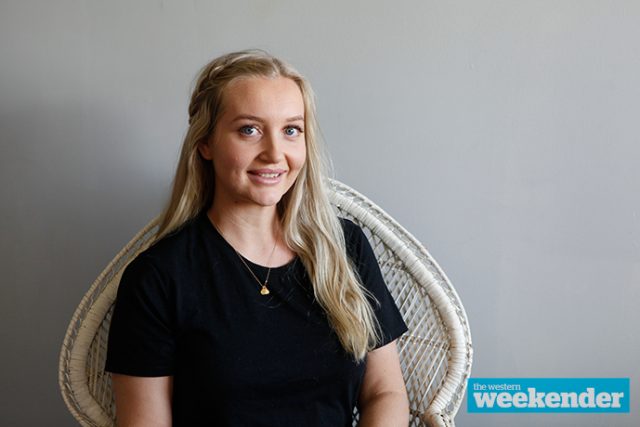 Photographs are a window to a memory or a moment that once was. We take them at weddings, birthdays, graduations and almost every other significant moment of our lives.
And now a growing trend is seeing photographers enter the delivery room to capture one of life's most intimate and significant moments – birth.
Cambridge Park photographer and soon to be mother of three, Sharna Jennings started birthing photography over a year ago through her business Family Tree Photography and has since photographed 12 births.
"I myself being a mum, once you've been in that room you sort of know that you'll never get that moment back, no two births are ever going to be the same," she said.
"Although newborn photos are great to have, it doesn't capture the rawness because I'm staging those babies, I put their hands and their heads where I want them to be, but you can't stage a birth."
Working on call from 36 weeks, Ms Jennings organises to meet her clients at the hospital when they're almost ready to push and having been there two times herself, she said that she was quite comfortable with the process and everything happening around her.
"I still get some people who cringe when I put my photos up, but you'll reach a certain age where you get a bit more mature and realise that if you want a family this is how a child comes," she said.
But it's not just the birthing process that Ms Jennings captures.
"I did one where there were seven people in the room encouraging her and it was beautiful, it's so true that it takes a community to raise a child and it's so special to look back on that memory," she said.
"The majority of the men that I have seen in there just adapt to that environment and they're so doting and selfless, it is a really beautiful memory to capture and to keep as well."
With Instagram and Facebook removing their ban on birthing images in May this year, Ms Jennings, who also offers maternity, newborn and milestone shoots, said her favourite thing about capturing births was the fact it turned something that was often censored and unspoken, into something that was inspirational.
"It's empowering for women to know that it doesn't matter what your birth looks like, it's all still empowering," she said.
Lauren Suttie is the Weekender's General & Community News journalist.