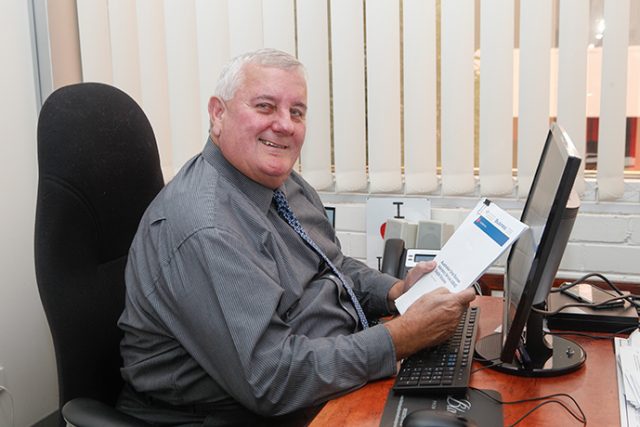 An innovative Penrith business centre has received a multi-million dollar contract to deliver digital solutions to small businesses across NSW and ACT.
Penrith City and District Business Advisory Centre Limited, also known as Western Sydney Business Centre, will see $6.09 million over three years from the Government to service small business needs as part of the Australian Small Business Advisory Services.
Minister for Small and Family Business, the Workplace and Deregulation, Craig Laundy, said businesses would have access to high-quality advice for a minimal fee to help them keep up with technological change.
"The Australian Government is investing in small businesses to help them create jobs, harness opportunities and grow in the digital economy, with a major focus on regional areas," he said.
"Research shows small businesses that are digitally engaged are more likely to grow their revenue and up to eight times more likely to create new jobs.
"Our Small Business Digital Taskforce found only one in five small businesses has a digital business strategy.
"That is why we are giving them the skills and confidence they need to embrace digital opportunities."
Chair of Business Enterprise Centre Australia and Executive Officer of Western Sydney Business Centre, John Todd, said the over $6 million contract will greatly service the state and is a big win for his Penrith-based centre.
"Our centre is excited to receive this funding, one of three contracts awarded in the whole of Australia," he said.
"The funds will help not only our target area but also the whole of NSW and ACT to deliver digital capabilities to our small businesses.
"Under this new contract, our centre will be employing three specialist digital advisers and deliver many training workshops in the core areas of the contract."
With six BEC partners to help service the contract – Southern Region, Murray Hume, Central West, Southern Sydney, Bayside and Hunter Region – the funding will improve digital capabilities for small business.
It will focus on the four main streams of websites and selling online, social media and digital marketing, using software, and online security and data privacy.
The services, commencing July 1, will be delivered in ways to suit each business from one-on-one support, remotely online or by phone as well as interactive webinars and workshops.
Emily Newton is the Weekender's police and political reporter. Emily is also the Weekender's Senior Journalist.