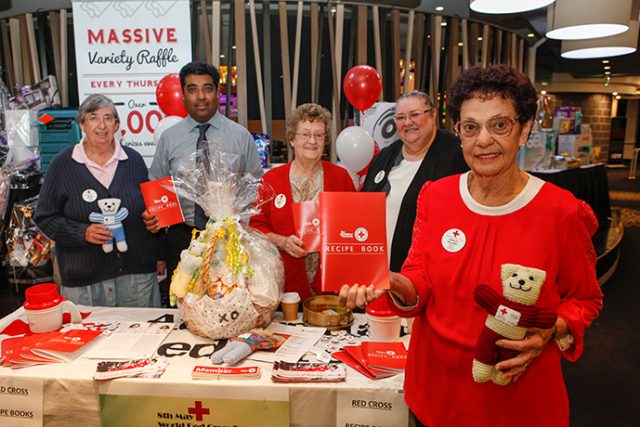 Locals were able to get their hands on some special family recipes earlier this week, thanks to the Australian Red Cross Penrith Branch and Penrith City Council.
Officially launching their recipe book at Penrith RSL, as part of World Red Cross Day, Penrith Red Cross member Colleen Towle said that the recipes selected would allow those who dread cooking to feel like master chefs.
"People who don't normally cook can use them because they are just so easy, with lots of wonderful recipes," she said.
"It's only a small book but we've already had older people who are sick of cooking say, 'oh we can do this, it's really easy!'"
Put together by Ms Towle and printed with the help of Patron and Penrith Mayor John Thain, the book is filled with recipes that have been passed on through generations of the Red Cross members.
"I brought the book just for a lady's pickle recipe, they've got such a bite to them. I've got my whole family hooked on them," Ms Towle said.
Each year on the birthday anniversary of founder Henry Dunant, World Cross Day is celebrated by branches to recognise the work put in by volunteers all over the world.
But with more and more Penrith members retiring from volunteering, Ms Towle said they were looking for new faces to help carry on their cause.
"We have a meeting every second Thursday of the month at 9.30am in the CWA rooms on Tindale Street in Penrith, where everyone is always welcome," Ms Towle said.
"We're always looking for new members to pass on our traditions and to help us come up with fresh new ideas for the future."
The recipe books are still available to purchase for $5 at the next Australian Red Cross Penrith Branch meeting.
Lauren Suttie is the Weekender's General & Community News journalist.