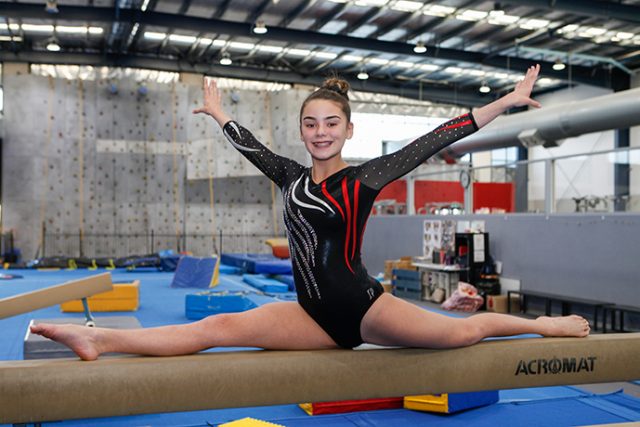 Before settling on artistic gymnastics, Olivia Newson tried a range of sports but nothing seemed to fit. She gave swimming, soccer, dancing and acrobatics a go but not one of those sports compared to how comfortable she felt doing gymnastics.
"I didn't like any of those sports but as soon as I tried gymnastics, I liked it a lot – it kind of came naturally," she said.
The Luddenham resident is now into her seventh year of doing artistic gymnastics, training upwards of 14 hours a week to get her technique just right.
In June, Olivia will travel to Queensland's Sunshine Coast where she will represent New South Wales at the 2018 WAG State Club Championships Border Challenge.
Olivia was chosen in the New South Wales Border Challenge team after placing 11th at the recent Gymnastics NSW State Championships.
Border Challenge is the first major national competition Olivia will compete in and also the first time she'll represent her state.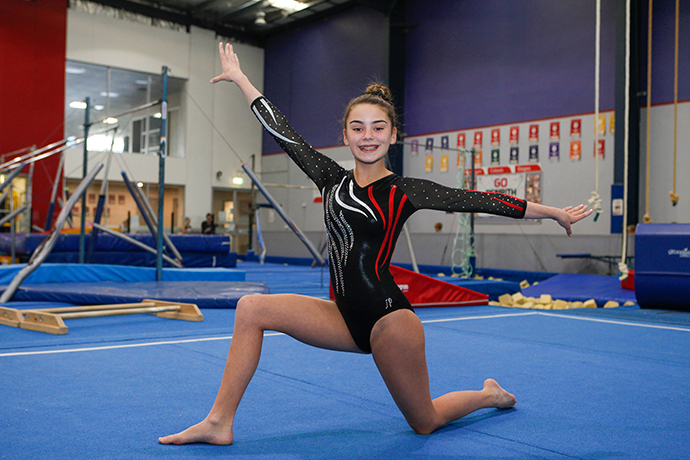 Olivia said she was shocked when she found out she was selected in the team.
"I was really excited and it was kind of unexpected because I didn't go as well as I had hoped to at the State Championships," she said.
"I'm looking forward to staying in Caloundra with the rest of the team and representing New South Wales.
"My family and friends were really excited and happy for me. They were really proud also."
Making Olivia's selection even more special was the fact she was the only member of YMCA Penrith to make the team.
The Year 9 Emmaus Catholic College student will compete in four apparatus at Border Challenge including Floor, Beam, Bar and Vault.
"Floor is my favourite because I like tumbling, it's really fun," she said.
"I'll certainly be doing a lot of training between now and then."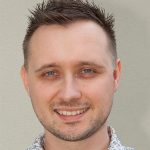 Nathan Taylor is the Western Weekender's award-winning sports journalist. Nathan is also the Weekender's Deputy Editor.