The Nepean Rowing Club will launch a new book next week to celebrate its 90th birthday.
Titled Ninety on the Nepean, the book will launch next Wednesday, April 11 – the official 90th birthday of one of the best-run small clubs in the state.
With the help of local historian Lorraine Stacker, Ninety on the Nepean details the extensive history of the Nepean Rowing Club and the site it has sat on for close to a century.
"We've been working on the book for two years, which celebrates our 90th year," Nepean Rowing Club CEO, Greg Hinvest said.
"The book will launch at 7pm by Penrith Mayor John Thain and will go on sale for $25 afterwards. The book would be of huge interest to anyone living in Penrith."
Along with the launch of the book, the Nepean Rowing Club is throwing a massive party next week to celebrate its incredible milestone.
From 6pm next Wednesday, local band The Shuffle Boys will entertain the crowd before a stack of prizes are given away to lucky members including four $1000 Helloworld Travel vouchers and five $100 Bunnings gift cards.
With 6000 people currently members of the Nepean Rowing Club, Mr Hinvest said the club continues to go from strength to strength.
"90 years is an amazing achievement especially for a small club like ours – we are stronger than ever," he said.
"We've just opened a new car park and our restaurant, run by Maze Group, is going extremely well. They launched a new menu before Easter and we've been getting good feedback on that.
"Our bar team is also doing a great job and we are constantly changing our wine specials."
CEO for a whopping 27 years, Mr Hinvest has well and truly seen it all during his long tenure at the club.
He believes stability has put the Nepean Rowing Club in a strong position financially.
"Other clubs turn over CEOs and Presidents quite often, which can be disruptive. This club has a long history of stability and we have a great harmony in the club among the members, staff and Board of Directors," he said.
"We are in a financially good position as well, we are debt-free with money in the bank.
"I couldn't be happier at 90 years with the position the club is in, it's never been stronger."
Mr Hinvest said locals can look forward to an interior face lift over the coming months.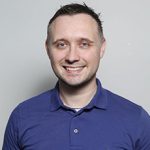 Nathan Taylor is the Weekender's Deputy Editor and Senior Sports Writer. He also compiles the weekly Chatter on the Box TV column. Nathan is an award-winning journalist, who has worked at the Weekender for nearly a decade.