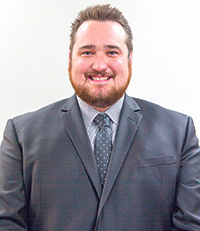 We understand legal services can be expensive, so for the month of May, we have decided to give readers of the Weekender some great discounts on some of our services.
We will be offering up to 25 per cent off our legal fees for the following services:
1. Conveyancing – Buying or selling a property
2. Wills and Estate Planning – Standard wills, power of attorney and enduring guardianship
3. Will Disputes and Deceased Estates – 25 per cent off your initial consultation
4. Family Law – Divorce and Consent Orders – 25 per cent off your initial consultation
Conditions apply, and the offer is only available for the month of May, so contact our office for more information!
Our columns over the next month will focus on these four core services. This week we revisit an old favourite – wills and estate planning.
Did you know for a Will to be valid it has to:
(a) be made in writing (handwritten, typed or printed);
(b) be signed by the person making the Will and witnessed by two or more witnesses;
(c) be made by a person who has testamentary capacity, meaning they understand the nature and effect of the document, are aware of what assets they have, are aware of who has a claim on their Estate, and are not suffering from any mental illness that is preventing them from making a rational decision.
Whilst it is possible to make your own Will or use a Will Kit for this purpose, the only way to be 100 per cent sure that your Will is valid is to have it prepared by a qualified lawyer.
This is so important to make sure your assets end up in the hands of the people you intend them to after you die.
While you are considering writing a Will you should also think about whether you might benefit from a power of attorney and enduring guardianship.
A power of attorney is a document under which you can appoint a person or people to manage your financial affairs for you, particularly if you lose capacity to do so yourself (e.g. Alzheimer's/Dementia or physical incapacity).
An enduring guardianship is similar, but rather than financial affairs, this document allows you to appoint a person or people to make decisions about your health and lifestyle if you can't do so yourself.
Our estate planning packages are being discounted in the month of May for Weekender readers too, so get in fast!