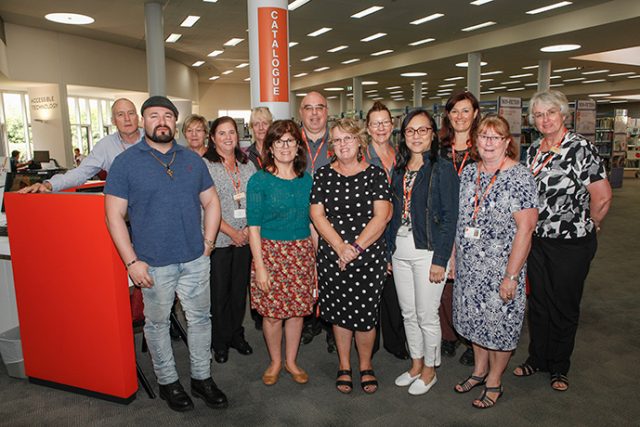 As the Internet has increasingly become a necessity in day to day life, providing instant access to information, some might believe that physical libraries are now a thing of the past.
But for Penrith City Library, which is celebrating its 70th birthday this year, nothing could be further from the truth.
If anything, the library is growing in popularity, not fading.
Library Research Services Supervisor, Lorraine Stacker said that libraries were no longer seen to be just places to access books, with Penrith City Library now a community hub for people to use a whole range of services.
"Libraries are very good at adapting to what the current needs are of the local community," she said.
"People are looking at libraries in a different way, they are a place to come, a place to meet, attend events, it's a place to go to be entertained and to be informed about what is going on or find out about our history."
While Ms Stacker said that the library's collection of over 200,000 books might not be getting checked out as much as they used to, people were still reading and engaging with literature more than ever.
"For us there has been a small decline in the number of print books that people borrow, but that decline has been offset by an increase in the number of e-books and e-magazines," she said.
"While people might not be borrowing the book to read on the train anymore, they are borrowing e-books to read on their iPad when they go to work.
"So people are still using the library, but we are just providing a different kind of electronic service now than we did in the past."
With data from the latest Australian Public Libraries Statistical Report showing that over 100,000 people had visited libraries in 2016, Ms Stacker believes that number will continue to remain strong.
"I think people still have a need and a yearning for lifelong learning," she said.
"You just don't just get that from TV, or from electronic devices, so there is always going to be room for print resources.
"But the bringing in of new electronic sources has allowed us to present information to the public in a different way which is convenient for them."
To celebrate 70 years, the library will be running events throughout the year for locals to come down and enjoy. Details are on the library's website.
Why are people still visiting the library in today's technological age? We ask locals in this Friday's print edition of the Weekender!
Lauren Suttie is the Weekender's General & Community News journalist.