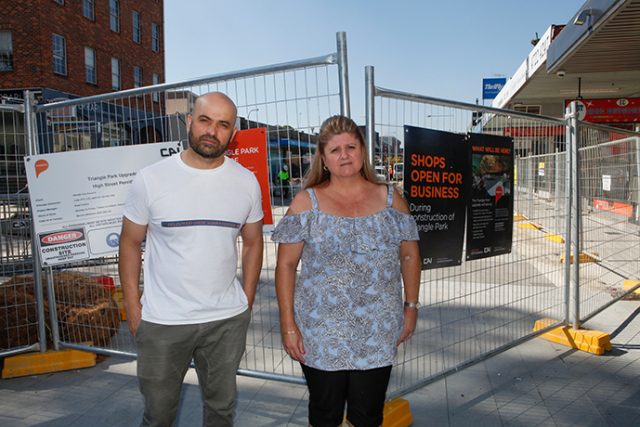 For months, the sound of a jackhammer has replaced the conversations of customers for local businesses at the western end of High Street.
Just as Triangle Park finally begins to look like the development Council promised, businesses have discovered they're not out of the woods yet, with additional projects set to cause further disruptions.
Work on the High Street upgrade has just begun, meaning businesses face more months of uncertainty and anxiety. High Street will be closed to traffic for a period of time between Station Street and Riley Street later this year.
"The noise, the dust, it keeps a lot of people away," Kim Le Claire from 1st Choice Convenience said.
She said Council has offered "not a single thing" to help her business during this prolonged period of construction.
"I can't wait for the park to open so it will improve business," she said.
"If it doesn't improve by November, we're closing the business. That's when our lease runs out."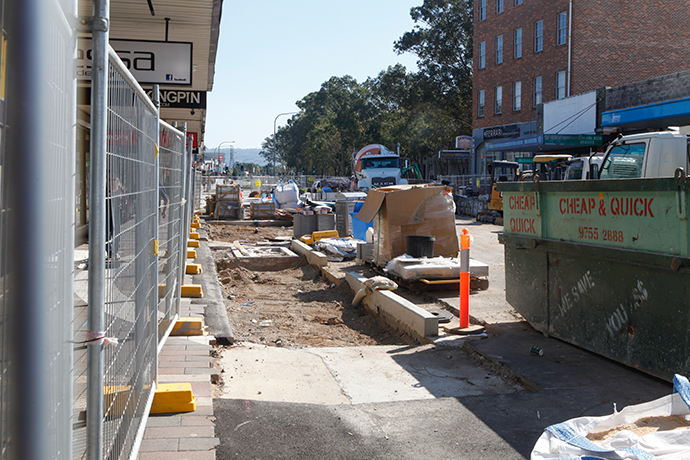 And she's not alone as similar fears are echoed in neighbouring businesses, including Selected Shoe Warehouse.
"Since it started, we're down business by about 70 per cent," Selected Shoe Warehouse Manager, Maiwand Gul said.
"It's a lot, we're just hanging on. We've approached Council on numerous occasions, but they say they can't help.
"They promised it (Triangle Park) would finish around December or January, but now we're approaching May."
Mr Gul said the continued upgrades along High Street will mean more months of his business struggling due to a continued massive decline in foot traffic.
"That's another thing that's going to put our business back. It's not going to be anytime soon that it's going to pick up," he said.
"We're holding on at the moment, but we can only hold on for a couple of months, we might close down in the next couple of months, we don't know.
"We didn't agree to this, none of these businesses wanted this."
The High Street upgrade will be completed in three sections, with Section 1 between Woodriff and Station Streets already underway.
It will be followed by upgrading the intersection of High and Station Street for Section 2 and then Station Street to Riley Street for Section 3.
Section 3 will involve the closure of High Street to traffic between Station and Riley Streets while large culverts are placed in the street to continue the upgrade to CBD drainage.
"The work in that section of the project is anticipated to take four weeks and will start in the last quarter of 2018," a Council spokesperson said.
Council said they are developing an "activation plan" for the area around Triangle Park to draw people to the area.
But for some businesses it comes too late, following almost a year of continued struggle.
Council is aiming to reinvigorate High Street and promote a night time economy.
Emily Newton is the Weekender's police and political reporter. Emily is also the Weekender's Senior Journalist.