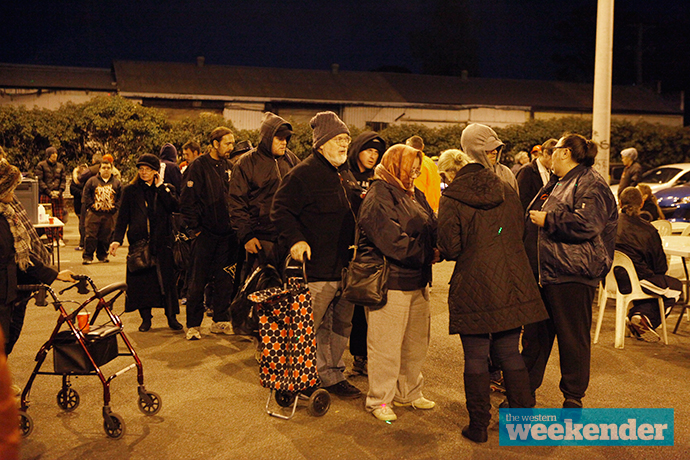 Wentworth Community Housing is on a "quest to end homelessness" in western Sydney, following the release of their Heading Home Project report.
Heading Home Project Manager, Eva Gerencer, said that ending homelessness means finding homes for those in need.
"We can't look to social housing alone to provide the solution to homelessness. Each community has to look within its own resources to solve this problem," she said.
The ambitious project identified, interviewed and assisted people who were sleeping rough in our communities during Registry Week in November 2016.
During this time, 91 people, including 12 families, were interviewed with a further 44 people identified, totalling 135 people experiencing street homelessness that week in Penrith, the Blue Mountains and the Hawkesbury.
They found the average time of homelessness for the area was two years and six months, with 56 per cent having experienced a traumatic background that led to homelessness, and 64 per cent having used mental health services in the previous six months.
Mission Australia CEO, James Toomey, said sustainable and innovative housing solutions are desperately needed to tackle homelessness as the 2016 Census revealed there were 603 people experiencing homelessness counted in Penrith.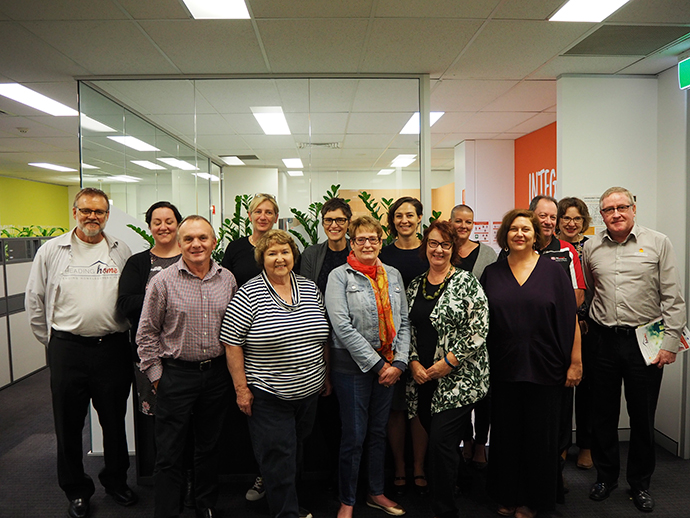 "The housing market is not delivering for those on the lowest and even moderate incomes," he said.
"Homelessness forces people into vulnerable and dangerous situations and unsuitable transient places.
"It is of vital importance that new social and affordable homes are created within communities of opportunity, with infrastructure connected to education, training and support services."
As wait times for social housing exceed 10 years, the team from Wentworth is now focused on initiatives that can help generate new housing solutions.
Together with their partners, local councils and local real estate agents, they're looking for land to set up a Tiny Homes Village pilot and planning to run an expo later this year to encourage homeowners to build garden flats.
"Tiny Homes and Garden Flats are options that are within the means of local communities and hopefully do not take years of planning or significant capital investment to achieve," Ms Gerencer said.
"They are local responses that build on existing community strengths and resources."
Problem is worse than numbers suggest
The increasing demand for affordable housing is pushing struggling families into homelessness, recent ABS figures reveal.
Lana Borg of Penrith's Mama Lana's Community Foundation said with so many families in western Sydney struggling on low incomes, the system is failing.
Ms Borg argues that figures released suggesting an increase of 37 per cent in people sleeping rough between the 2011 and 2016 Censuses would be even higher.
"From our own experience the majority of people experiencing homelessness in our community, don't actually want people to know of their circumstances, or even participate in polls like the Census," Ms Borg said.
The ABS statistics also show that 74,000 people were supported by homelessness services in NSW in 2016/17, a 43 per cent increase since 2013/14.
To try and lift people out of a state of limbo, Mama Lana's Community Foundation recently received a grant from AMP that brought forward their dream to secure a rental premises and open a drop-in centre in the heart of Penrith.
"These premises will allow our dedicated volunteers to extend our current meal service to hopefully offer those most vulnerable in our community a welcoming space where we can provide much-needed additional support and opportunities for things like outreach programs, help with resumes, and interview coaching," Ms Borg said.
"Then, for those lucky few that do secure housing, hopefully we can provide some support in how to maintain and manage these premises, which is paramount to any hope of long-term success."
St Vincent de Paul Society NSW CEO, Jack de Groot, said the most vulnerable people in the community need support.
"We are in danger of pursuing policies of bread and circuses but showing little commitment in terms of impactful public policy to help solve the growing housing crisis," he said.
"We see the ongoing focus on stadia redevelopment in a time of a housing and homelessness crisis."
The State Government says homelessness is a "key priority", but Ms Borg isn't so sure.
"We are always greeted with the same suggestion that there will be a commitment by the government to address the need for more affordable housing and additional social housing as a priority," Ms Borg said.
"Yet the issues, especially in western Sydney are only becoming worse.
"People on low incomes really can't wait any longer."
Emily Newton is the Weekender's police and political reporter. Emily is also the Weekender's Senior Journalist.