Anyone whose life has been touched by cancer knows that it's not an easy battle to overcome.
For South Penrith local Mary Whyte, she hasn't had to overcome this battle just once, but four times.
After first being diagnosed with breast cancer at the age of 32, Ms Whyte has since undergone numerous rounds of radiation and chemotherapy, as well as countless surgeries, which included a mastectomy.
But after seven years of being in remission, tests recently revealed that the cancer had come back for a fifth time.
"I had seven years reprieve before a scar on my chest wall started bubbling up and that is when they found that the cancer was in about six different areas of my body," she said.
"I've currently got bone cancer from my brain all the way down to my hip."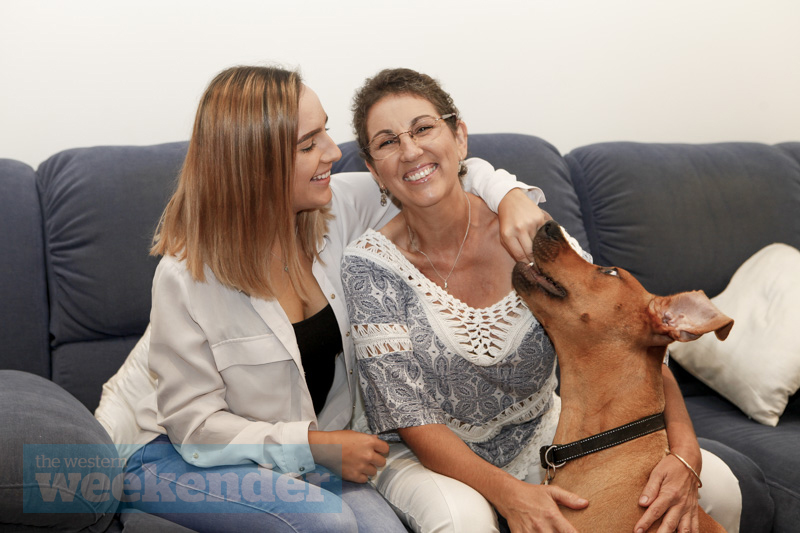 Her daughter Sally Whyte said that over the 19 years her mum had battled the disease, it was her positive attitude through it all that continued to amaze everyone around her.
"Through this cancer journey she continues to remind me every day of her blessings," she said.
"That cancer brings her closer to her children and her friends, that it has led her to lead a healthy lifestyle and that it will now see her travelling overseas for the first time ever."
After doctors told her that options for treatment would again involve chemotherapy, Ms Whyte started looking at other treatments and came across an experimental treatment in Japan called Immunotherapy. The new treatment will see a specially made vaccine injected into her immune cells.
"If I had stayed with Australian medicine it would just be chemo, chemo, chemo until one day they say, 'Mary chemo can't help you any more, you have to go home and die'," Ms Whyte said.
"I can't listen to them because I don't want to be bald for the rest of my life, I don't want to be sick for the rest of my life, so that is where the thought of going to Japan was a good idea."
With it estimated to cost up to $35,000, the single mum of two is having to sell her home to fund the treatment.
Knowing that her mum would never seek help herself, Sally decided to set up a GoFundMe page, which has already blown the pair away with the amount of generosity that has been shown.
"Seeing how many people are here to support mum, not just those that have donated, but people contacting us to talk or sending messages of love, has truly helped mum and myself feel more connected," Sally said.
Expecting to leave for Japan in three weeks' time, Ms Whyte said she is as determined as ever.
"When I was first diagnosed it was I can't leave this world, I've got children to raise and now it's I can't leave this world I've got to meet my grandchildren," she said.
If you would like to donate towards Mary's trip, visit www.gofundme.com/healingmary.
Lauren Suttie is the Weekender's General & Community News journalist.