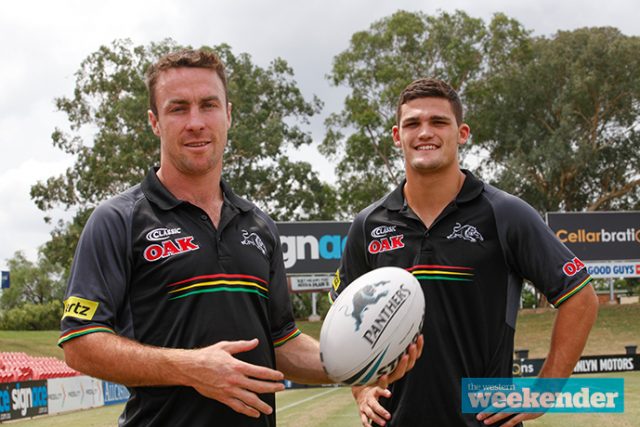 New Panthers recruit James Maloney knows a thing or two about winning premierships, now he's on a mission to not only win his third NRL title but Penrith's third as well.
While he says he's feeling no pressure to get the job done during his time at the foot of the Mountains, he does believe Penrith have the ingredients and talent to be a contender in season 2018.
"I think there's definitely the ability in this side, it doesn't matter how good of a side you are, it takes a hell of a lot of hard work throughout the year," Maloney told the Weekender.
"There's no doubt the ingredients are out here, it's just a matter of making sure we can develop it and progress it throughout the year.
"I don't feel too much external pressure, I just want to play well myself."
One key ingredient to Penrith's success in 2018 is Maloney's new halves partner, Nathan Cleary.
The 20-year-old has been in the spotlight ever since he debuted back in 2016, and there will be even more pressure on the youngster this season, to rise to another level.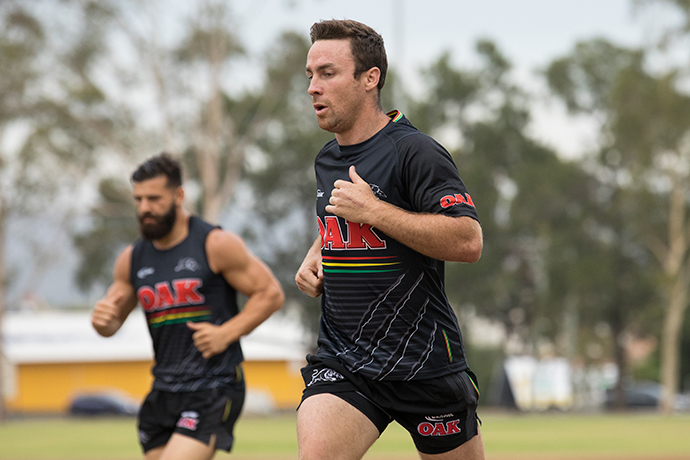 Maloney said while Cleary certainly has the tools now, he's looking forward to helping him develop and improve as the year goes on.
"Nath's a very good player and his composure and attitude is first class," he said.
"What excites me most is how much improvement and development he still has in him. For as well as he is going, I can still see so much improvement in him. It's exciting the heights that he could get to."
Speaking with the Weekender, Cleary dished out some well-deserved praise of his own for his new teammate.
Cleary believes Maloney's "calm attitude" on the field will be of real benefit to Penrith this season.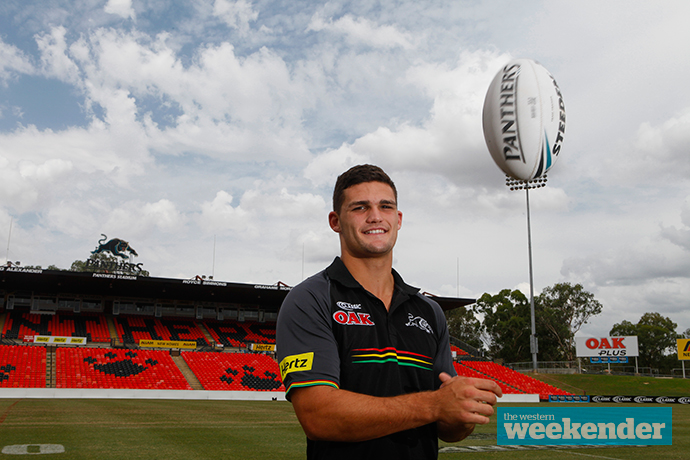 "He doesn't over think too much, he really likes to get one play right and doesn't go through the whole playbook. I think that's really important for us younger players," Cleary said.
"I'm kind of bad for it… if something doesn't work I'll try and use all these different plays but Jimmy just sticks with one thing. It's always been something he's really good at.
"I think that calming nature he brings, he's not too overstressed about everything and it's really good for us young guys."
Maloney and Cleary have both had their fair share of halves partners throughout their careers, with the former Shark admitting it can take some time to gel with another player.
"You can nut out the basics early but there's plenty more on top of that which develops over time," Maloney said.
"Soon you start understanding different players' games. You will start to see what Nath sees out on the field, how he reacts to certain situations, and when they pop up again you know what he's going to do."
Cleary said while he's had proficient halves partners in the past, no one has a résumé' quite like Maloney.
"The people I had in the halves before were very capable and great players but I think it does help having Jimmy there now," he said.
"He's a great half and a great player and has been really successful in the game. His kicking is probably the biggest difference, that last play option. It's a pretty cool honour for me to be able to play with him."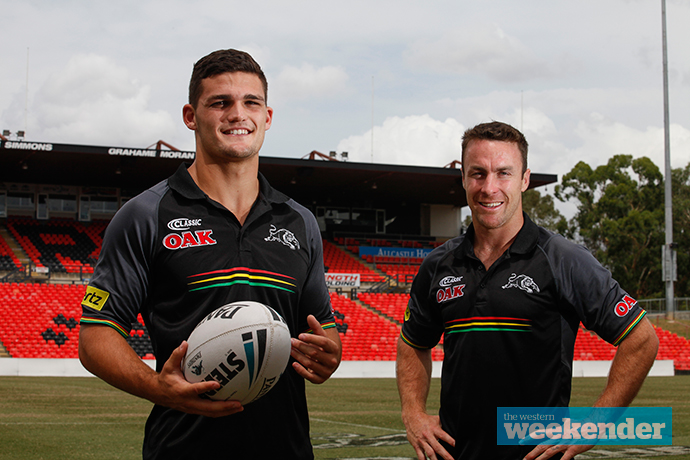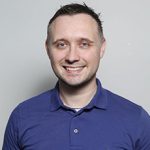 Nathan Taylor is the Weekender's Deputy Editor and Senior Sports Writer. He also compiles the weekly Chatter on the Box TV column. Nathan is an award-winning journalist, who has worked at the Weekender for nearly a decade.