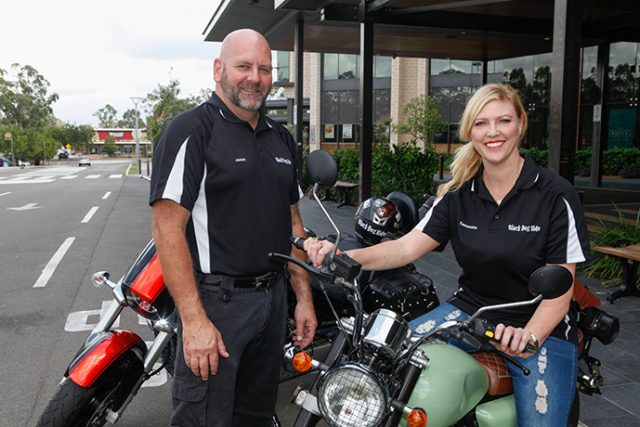 Everyone knows someone who has been visited by the black dog – depression.
That's why local motorcyclist Jason Kennedy is one of hundreds taking part in the annual Black Dog Ride 1 Dayer next month.
Mr Kennedy sees the ride as a great way to get people talking about mental health without fear of stigma.
"My partner has suffered depression and I lost a very close friend to suicide a few years ago," he said.
"One in five people in Australia suffer depression, but only 50 per cent of them do something to get help."
Suicide is the leading cause of death for Australians under the age of 45, with eight Australians tragically taking their lives every day.
This year's Penrith 1 Dayer is expected to be huge, with plenty of first time riders taking part.
"This year, the funds raised will go to Penrith Headspace and we're concentrating on youth because we've seen a rise in youth suicides," Mr Kennedy said.
"There's over 200 registered already, and we're expecting in excess of 600 motorcycles, so we could see 700 people on the ride."
Big crowds are expected to join riders at Penrith Panthers on Sunday, March 18 with Steve 'Commando' Willis from former Channel Ten reality series 'The Biggest Loser', jumping on a bike and taking part.
Having battled depression himself after leaving the armed services, the cause is close to his heart with colleagues from his army unit having previously taken their own lives.
For more information, email Jason Kennedy at [email protected].
Emily Newton is the Weekender's police and political reporter. Emily is also the Weekender's Senior Journalist.