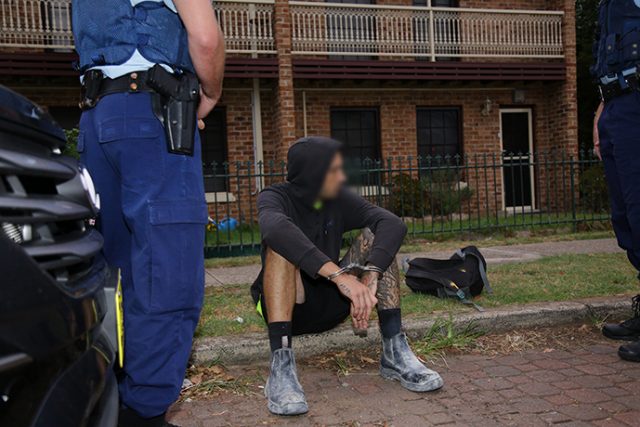 Police have arrested and charged an alleged prolific graffiti vandal after a search warrant in Penrith.
In November 2017, police attached to Transport Action Group North West initiated an investigation into numerous graffiti offences across the Sydney Trains network.
These offences range from February 12 2017 to January 16 2018, when an abandoned government building was extensively damaged by graffiti.
The estimated total cost of this damage exceeds $8000.
Following inquiries, about 6.30am today, police attended a home on Union Road, Penrith, and executed a search warrant.
During the search warrant, police seized mobile phones, computers, clothing used in offences, a face mask, prohibited drugs, as well as a jungle python.
A 24-year-old man was arrested and taken to Penrith Police Station where he was charged with 25 offences including:
– Destroy or damage property (x19)
– Enter building/land with intent commit indicatable offence
– Commit s114 offence, having previous conviction (x3)
– Face blackened/disguised with intent to commit indictable offence (x2)
He was refused bail to appear at Penrith Local Court today.
A 22-year-old woman was charged with possess protected fauna, in relation to the snake.
She was granted conditional bail to appear at Penrith Local Court on Wednesday, April 4 2018.