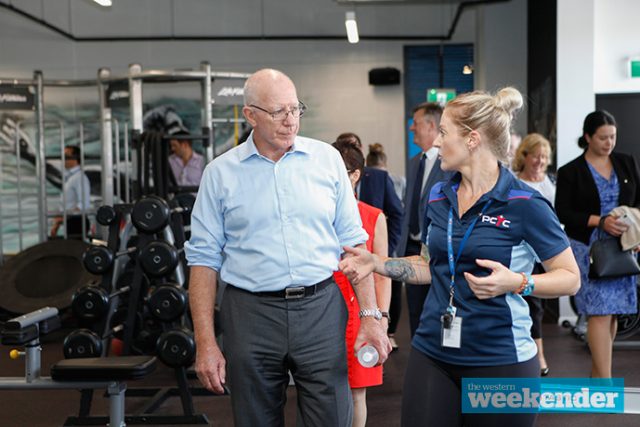 Penrith PCYC has welcomed NSW Governor David Hurley and his wife Linda Hurley to experience the remarkable impact the organisation has on the local community.
In their casual tour of the refurbished PCYC, the pair applauded the tireless effort of the volunteers at the Penrith Community Kitchen and praised the dedicated work of PCYC staff.
While Mrs Hurley found admiration in the foyer's 'Inspiration Tree', Mr Hurley couldn't resist a chance to get into the new boxing ring and throw a couple of punches.
Guests also enjoyed a judo demonstration by local kids to show the Governor the range of services Penrith PCYC provides.
"Do you enjoy it?" Mr Hurley asked the kids.
When his question was met with a resounding 'yes', Mr Hurley, a patron of PCYC NSW, couldn't wipe the smile from his face.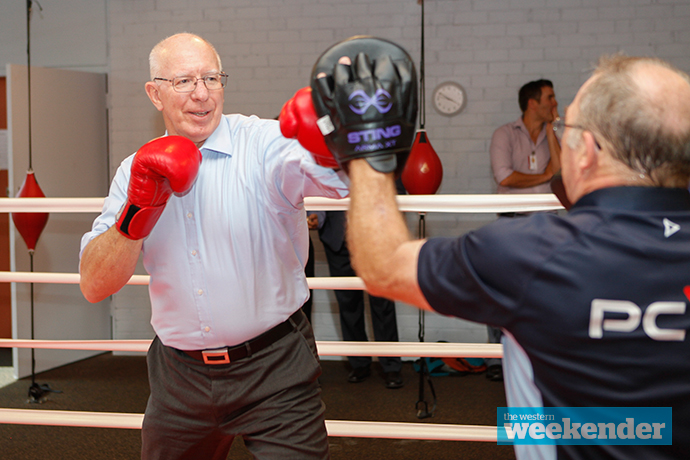 "Get back to fighting one another, it's not every day you will hear an adult say that," he laughed.
NSW Police Assistant Commissioner Joe Cassar also toured the facility and spoke to the Weekender about the community importance of the clubs.
"It's a great establishment that brings adults together with youth, especially those youth that don't have the opportunities that other families may have," he said.
"There's a facility there that provides the ability to socialise with other kids or other adults, become mentors, and hopefully with a view that as they journey into adulthood, they too can contribute to their local community whether it's through employment or being volunteers.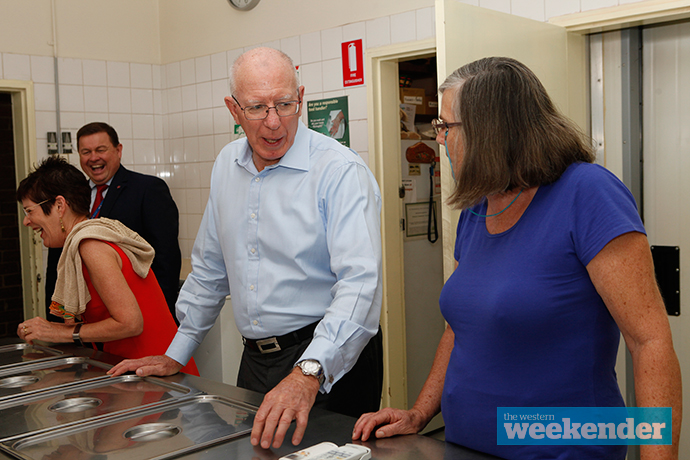 "I see the Penrith area as semi metro, semi rural. I hope it never leaves that rural stage because it's got that sense of genuineness about it, and that's certainly what I am seeing today."
PCYC Chief Executive Officer Dominic Teakle was among many who praised Mr Hurley's enthusiasm.
"It's awesome, he's such a generous man and he represents everything that is good about NSW," Mr Teakle said.
"When he comes and gives us some time, it gives us some gravitas as a charity, so we're very grateful."
Mr Teakle said that the upgraded Penrith facility, located on Station Street, is seen as a massive success as they continue to invest in the local community.
"You actually want to have something that is attractive to kids and youth. If it's something that they don't feel comfortable coming to, or it looks run down, it looks like you're not investing in them," he said.
Emily Newton is the Weekender's police and political reporter. Emily is also the Weekender's Senior Journalist.