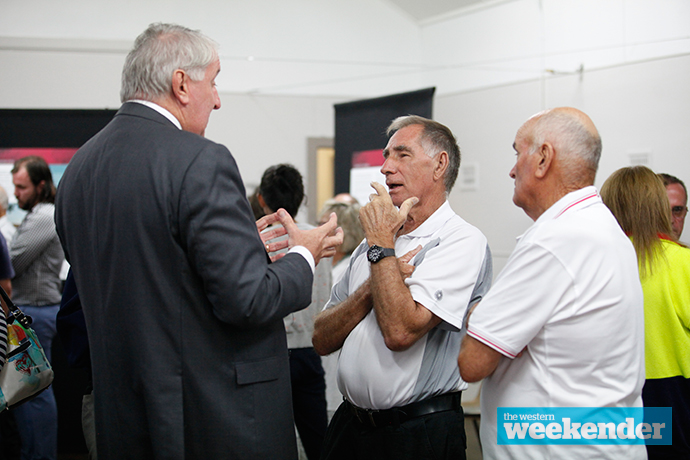 While many Wallacia residents remain skeptical about proposed cemetery developments to the Wallacia Golf Course, a community session held on Tuesday night helped to clear up some misconceptions around the development.
By 7pm, the community consultation session had already seen about 40 people walk through with different questions, many of which were directed to Catholic Cemeteries and Crematoria CEO Peter O'Meara.
"We've put to bed some of the myths," Mr O'Meara said.
"What we're trying to do is build a quality facility here in Wallacia. We don't want it to just be a golf club, we want it to be a club for the whole community.
"The style of the landscape will complement the surrounds of the area. It's not like the style of Rookwood, but something that children and families can enjoy too.
"We're trying to reframe the imagery of what a cemetery is."
Mr O'Meara said one of the biggest myths was whether you could smell or see anything burning from the crematorium.
As the crematorium is proposed to be located underground, and uses advanced filtration techniques, residents will not smell or see any smoke.
The evening was attended by many locals upset with the development who remained respectful as they had a chance to ask their questions.
"We don't want Wallacia to become a cemetery village," one resident said.
But not everyone was against the development, with local mum Rosa Macinante believing the development will provide protection for Wallacia, instead of waiting for potential sub-division.
"The [airport] development down the road is happening whether we like it or not," she said.
"The type of people here now are families, a lot of them don't go to the golf course."
The development is set to include landscaping and areas for public use, like dog walking and jogging.
"My kids can't ride their bikes around here, if we want to go for a ride, we have to drive somewhere else," she said.
"Having this is a part of Wallacia that I can access."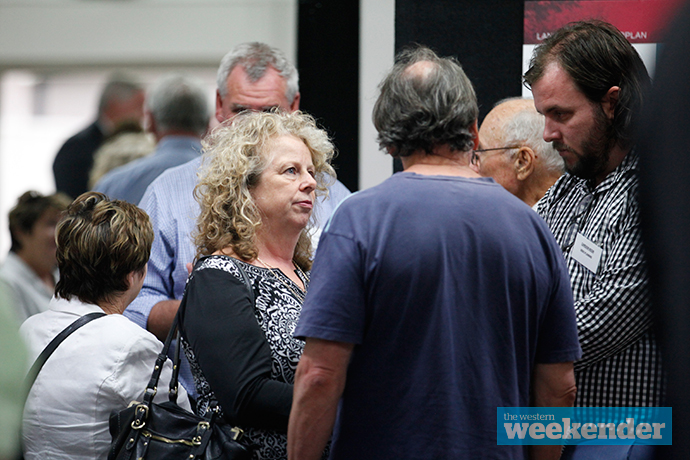 A large criticism the development faces is the reduction of the Wallacia Golf Course from 18 holes to a nine to 13 hole course after five years, to operate for the next 70 years. It is understood the current golf club has been struggling financially.
With multiple 18 hole golf courses a short drive away from Wallacia, Mr O'Meara believes they can provide a higher quality service on a smaller course, arguing the next generation of golfers can't afford the time to spend a whole day on the green, and opt for shorter courses.
A second community information and feedback session will be held this Saturday, February 24 from 10am to 1pm at Wallacia Progress Hall, 40 Greendale Road, Wallacia.
Emily Newton is the Weekender's police and political reporter. Emily is also the Weekender's Senior Journalist.