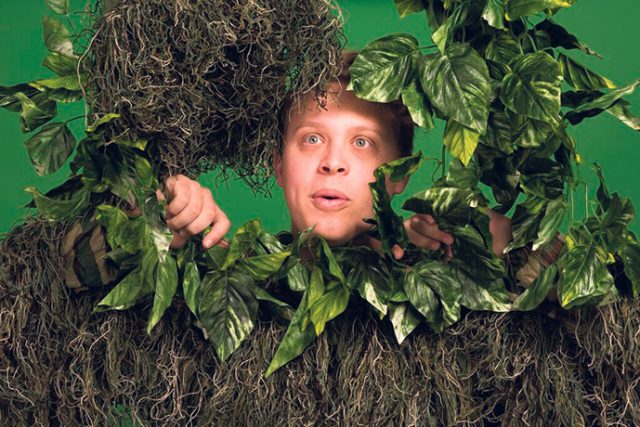 The Q Theatre is back with a bang in 2018, starting off with a double bill of fresh new work straight out of the Q Lab.
The two-hour show will start off with Australian theatre artist, Rachel Roberts' work, 'Everything You Ever Wanted'.
Placing herself under the microscope, Roberts will be presenting a deeply personal exploration about eating disorders, as well as society's diet culture.
But the food for thought doesn't end there, with audiences being treated to two shows for the price of one.
In 'How I Saved The Western Black Rhino', Australian theatre maker Nathan Harrison (pictured) looks at the world's current extinction crisis and explores the daunting complexity of wildlife conservation.
Taking audiences through his journey to Cameroon to fulfil his childhood dream of helping save the western black rhino, Harrison's 'How I Saved The Western Black Rhino' is for anyone curious about what we can do to help endangered animals before it's too late.
'How I Saved The Western Black Rhino' and 'Everything You Ever Wanted' will be running from March 15 to March 24 at The Joan. Tickets start from $30. To purchase tickets, call 4723 7600.
Lauren Suttie is the Weekender's General & Community News journalist.