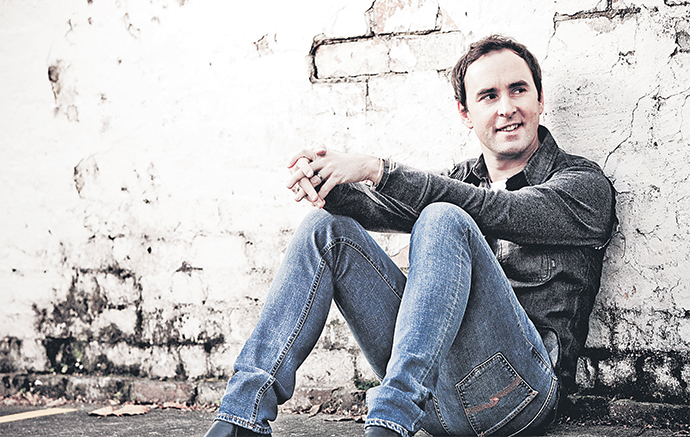 He's no stranger to stages here out west, having played numerous sold out shows over the years, but for Damien Leith, the Blue Mountains are more than just another stop on the road.
"One of my favourite memories is in the Blue Mountains, it was the first place my wife took me to on one of my first weekends in Australia because it was one of her favourite spots," he said.
"I remember that she had an old Jeep that didn't have a roof, it was one of those ones where if you left it out anywhere it would get saturated.
"We had the roof off the whole way hoping it wouldn't rain and we went to the Three Sisters."
Bringing his intimate tour 'An Evening With Damien Leith' to the Blue Mountains Theatre and Community Hub next month, Leith will be taking local fans on a trip down memory lane.
"I love the feeling being up close and personal," he said.
"I'll share stories, tell some jokes, take requests and what I'm most excited about, I'll also get to share some new work."
Next month will also mark a new CD release for Leith, but unlike his previous works, the target audience is a little younger than usual.
Due out in March, 'The Damien Leith Storytime' CD and app started as a chance for Leith to record his original stories for his own kids to listen to while he was away on tour.
"I was inspired years and years ago to record the stories on my phone while I was telling the kids and I would make them up on the spot. It turns out I had over 100 stories on my phone," he said.
"The whole idea of the app is that there's not much on it, you don't look at lots and lots of pictures or anything like that, the whole idea is that kids unwind, sit back and just listen."
And just when you thought that the singer, songwriter, playwright, author and now app developer couldn't add any more strings to his bow, Leith has pushed his creative boundaries by adding actor to his long line of talents.
"I'm actually in a movie this year called 'The Target' and it comes out on September 2," he said.
"There's a bit of acting there and I've also helped score the music for it as well, so maybe that's a new area for me."
Damien Leith will perform at the Blue Mountains Theatre and Community Hub on Saturday, March 17 at 8pm. Tickets start at $47 and can be purchased by calling 4723 5050 or by visiting www.bluemountainstheatreandhub.com.au.
Lauren Suttie is the Weekender's General & Community News journalist.