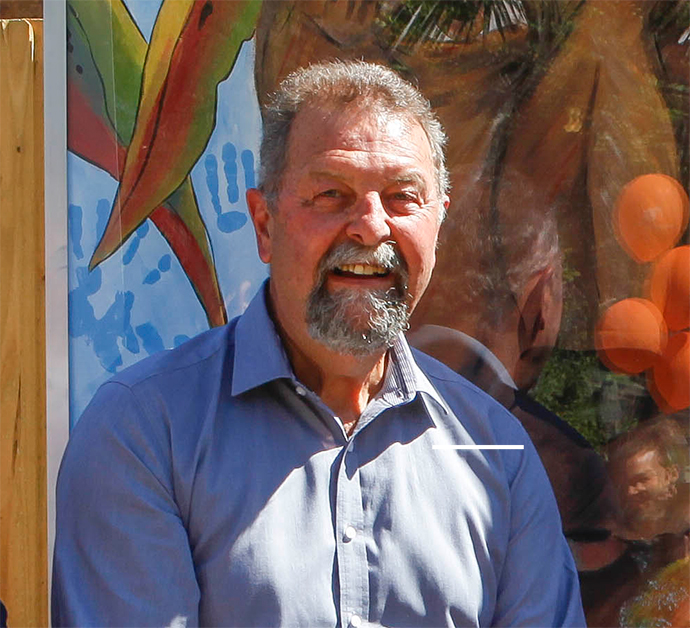 EXCLUSIVE
After a decade leading the area through immense growth as Penrith City Council's General Manager, Alan Stoneham will be stepping down at the end of June.
A Council spokesperson has today confirmed that Mr Stoneham will not be seeking a renewal of his contract that expires on June 30, 2018.
Penrith Mayor John Thain wished Mr Stoneham all the best in his future, and thanked him for his amazing service to the Penrith community.
"He thinks it's time to retire, and on behalf of Council we wish him all the best," Cr Thain said.
"He has been an incredible General Manager, and the right one for our time.
"He has really led our Council. He has pushed us to the forefront, and he is incredibly well respected in the Local Government world, he has done a phenomenal job."
Mr Stoneham has been Penrith Council's General Manager since 2008, replacing former General Manager Alan Travers, having served as Deputy General Manager for five years before that.
Before beginning his 10 years as General Manager, Mr Stoneham held an extensive background in local government with more than 30 years of experience in planning and long-term strategy development.
Cr Thain said he looks forward to seeing what the future holds as Penrith City Council moves to its next chapter.
"You work with someone for 18 years, and you know them pretty well," he said.
"Whatever happens next I am sure we will have plethora of people that will apply for the job.
"Now we've just got to ensure we find someone of the same calibre as him."
In other news, it is expected to be confirmed early next week that a Liberal Councillor is quitting, forcing a by-election in one of Council's three Wards.
Emily Newton is the Weekender's police and political reporter. Emily is also the Weekender's Senior Journalist.