A Sydney Trains and Transport for NSW Review into the rail network's ability to recover from major incidents has recommended eight points of action but admitted the system remains vulnerable to the legacy of hampered and tangled infrastructure.
The Review was ordered by NSW Transport Minister Andrew Constance after the rail network all but collapsed under the pressure of multiple incidents on January 8 and 9.
"While network incidents and triple lightning strikes were the catalysts for the disruptions, the network was vulnerable because of two underlying issues," said Transport Secretary Rodd Staples.
"Our rail network is complex and tangled, which means when things go wrong, flow on effects can be crippling.
"There were also underlying crew availability problems, caused by a number of factors, which meant we weren't able to recover quickly by getting enough drivers where we needed them.
"The report recommends priority actions to ensure when multiple disruptions happen, we are able to get the trains moving again sooner for our customers."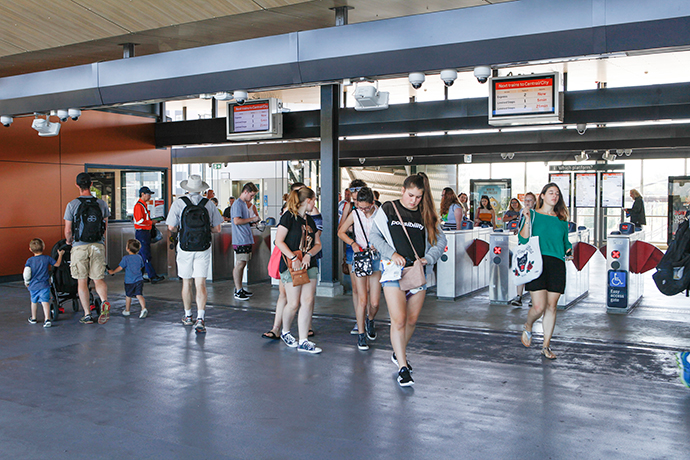 Sydney Trains Chief Executive Howard Collins said that delays experienced by customers should not have been so severe.
"While the timetable has proven it meets reliability targets during normal operation and routine incidents, when we have significant incidents our resources become stretched too quickly," Mr Collins said.
"For several weeks, including last December, the timetable delivered 92.7 per cent peak punctuality, similar to the old timetable in December the year before – this is despite delivering eight per cent more services.
"With unprecedented growth in train patronage meaning we need to carry more and more people every year, this is the timetable that Sydney needs.
"We are investing $1.5 billion into the rail network through our More Trains, More Services program, including infrastructure upgrades and 24 new Waratah-style trains that will start rolling out this year to replace our aging S-sets."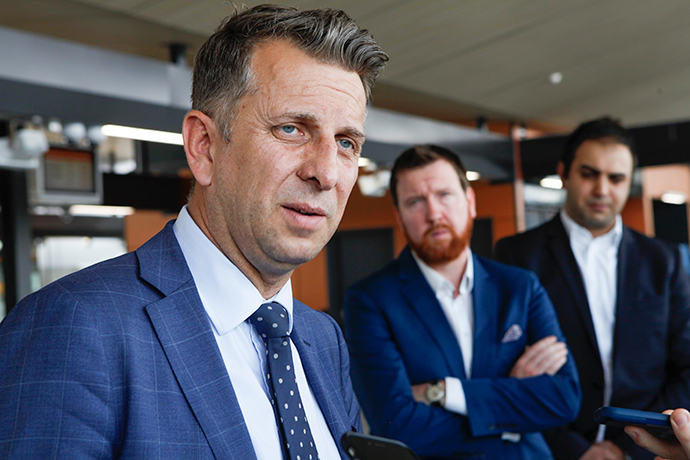 But questions will continue to be asked about whether Mr Constance pushed the new timetable through too quickly, given there were warnings about the network's ability to recover from major incidents.
The timetable's failings were again on display this week when a fire at Circular Quay early on Tuesday morning was still causing delays in the afternoon and evening peak.
The new timetable is a stinker for Penrith residents who face longer journey times to the city. The removal of Redfern as a top on Blue Mountains Line express services has also resulted in plenty of criticism.
The actions to help the network recover from multiple, simultaneous incidents more quickly include:
– Reviewing strategies for dealing with high impact network events in a complex, tangled network;
– Providing extra capacity for incident recovery by using post implementation reviews of the timetable to look for opportunities to adjust any non-peak services that are used by an extremely low number of customers;
– Accelerating recruitment of new drivers;
– Working with unions to help simplify changeovers for crew;
– Bringing in an independent rail expert to find ways to improve the systems and tools to put the right number of crew where we need them;
– Updating support and IT systems to ensure better communication and crowd management.
DOWNLOAD THE REVIEW REPORT HERE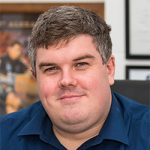 Troy Dodds is the Weekender's Managing Editor.