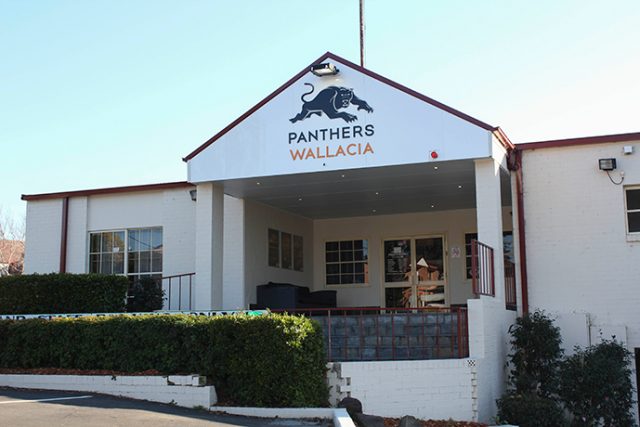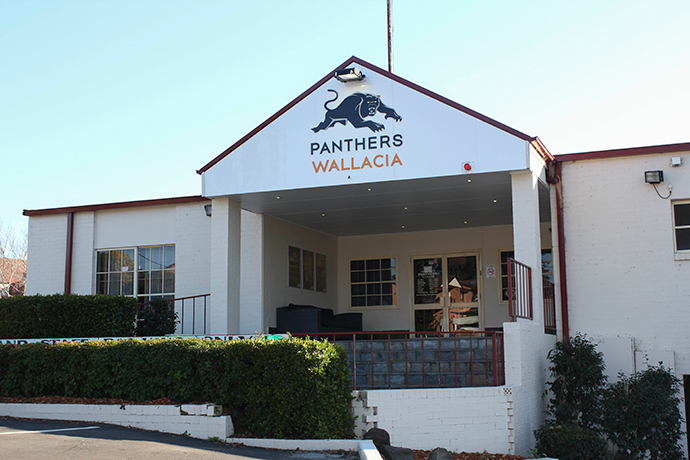 People power filled the Penrith City Council Chambers last night as Wallacia residents let their opposition to a cemetery at Wallacia Golf Course be known.
Councillor Bernard Bratusa took up the fight for locals at Monday's Ordinary Council Meeting, saying the development was "just so wrong" for the community.
"In the chamber we have concerned residents of Wallacia village," Cr Bratusa said.
"Penrith City Council is against Wallacia Golf Club being turned into a cemetery."
Last week, Catholic Cemeteries and Crematoria CEO Peter O'Meara stood by the proposed development of the Wallacia Golf Course, which would see a refurbished clubhouse alongside the reduction of a 18 hole course to a nine to 13 hole course to operate for the next 70 years.
But Cr Bratusa slammed the proposed development, putting forward a motion that the Mayor and Deputy Mayor form a delegation to let Premier Gladys Berejiklian understand the local outrage.
"It's time for us to take this into our own hands," Cr Bratusa urged his fellow Councillors.
"The Premier needs to know what is being dumped in the community."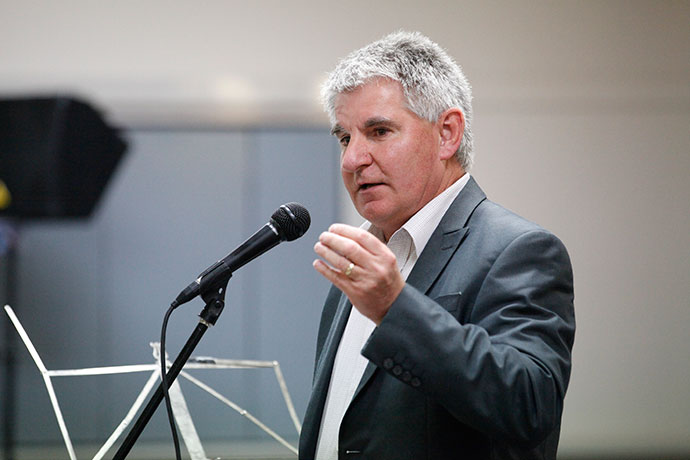 He was met with thunderous applause and a standing ovation by most of the chamber, with Councillors voting unanimously in support of the motion.
Concerned Wallacia Golf Course member Matthew Fowler is both angry and disappointed it's taken so long to see action, with the Wallacia community facing high levels of anxiety.
"How much of the rhetoric last night will translate into reality," he questioned.
"Clearly we in the community need to be actively working together and helping one another in a positive way, rather than this non-nonsensical BS that's been going on.
"I don't want the Mayor to just sit there and smile blindly at us all. I think he's been giving his marching order to see Premier Gladys."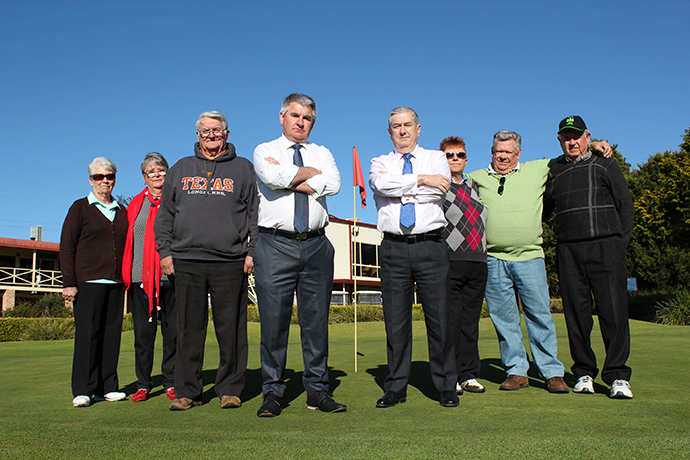 Following public out-cry, Rookwood General Cemeteries Reserve Trust abandoned a plan to convert the heritage-listed Fernhill Estate in Mulgoa into a cemetery last year, but the Catholic Metropolitan Cemeteries Trust managed to obtain permission from the NSW government to buy the site at Wallacia.
Member for Mulgoa Tanya Davies and the Member for Penrith and Minister for Western Sydney Stuart Ayres released a joint statement last year announcing their opposition to both the cemetery developments.
"It is important that the amenity of Wallacia and the Mulgoa Valley be maintained. It was never envisaged by the local community that large-scale cemeteries would be developed on either of these sites," their statement said.
Cr Bratusa also expressed concern that a reliable source had informed him some residents adjoining the golf course had been informally approached surrounding possible acquisition.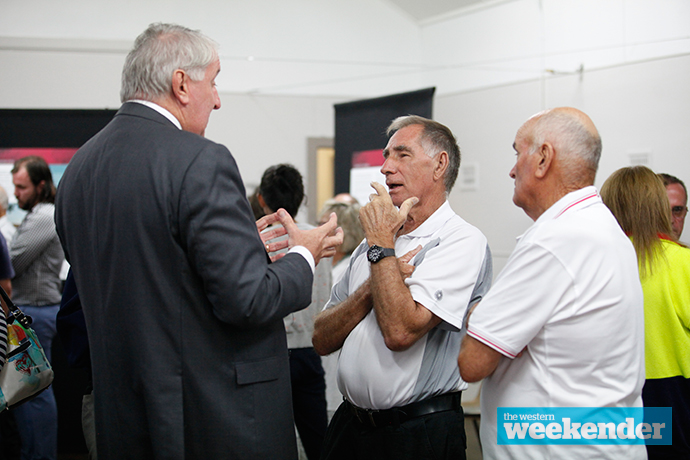 With a membership base of 570, there are over 28,000 rounds of golf played at Wallacia Golf Course a month. Cr Bratusa believes it was clear the community members in the public gallery "weren't golfers, they were residents" concerned about changes to their town.
"There is no rugby league out there, there is no netball, there is no hockey, that is the only recreational space," he told the Weekender.
"We're all going to die, but it's not the right place for a cemetery.
"Lets find the right place, let's find a solution."
Emily Newton is the Weekender's police and political reporter. Emily is also the Weekender's Senior Journalist.