Hope that Sydney's looming 24-hour train strike would be called off is fading, with Transport Minister Andrew Constance this afternoon confirming that no deal has been reached with the Unions.
The strike on Monday will bring Sydney to a halt and see the entire Sydney Trains network shut down.
But there will be problems well before that, with the network to run to a reduced timetable on Thursday as the Rail, Tram and Bus Union implements an overtime ban. Services will essentially run to a Saturday timetable.
Delays and disruptions to services will continue right across the long weekend. It is believed there will be no compensation to commuters for the massive delays set to be experienced.
"I'd encourage people to be patient especially with our staff," Mr Constance said.
"We will have our famous pink shirt brigade out there supporting commuters and providing information."
It's understood the State Government lifted its 2.5 per cent pay increase offer to three per cent during negotiations last night. The Union wants a six per cent increase every year for four years.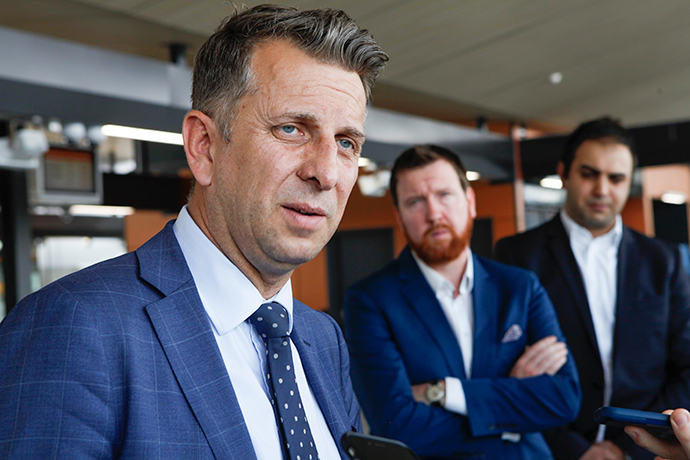 Mr Constance said the looming chaos could be avoided if negotiations between the Government and the Union were resolved tonight.
"I am hopeful we can get a resolution to this sooner rather than later – within a matter of hours," he said.
However, it is understood that even if an agreement is reached tonight it will not avoid switching to a reduced timetable on Thursday.
Sydney Train Strike: Rail services to be reduced from 2,900 services on Thursday to 1,600 services due to staff overtime ban. Services will run to a Saturday train timetable. Rail, Tram and Bus Union NSW Branch says overtime ban is indefinite. 24 hour strike will occur on Monday.Speaking in the city now are Transport Minister Andrew Constance MP will join Tony Eid from Sydney Trains and CBD Coordinator General Marg Prendergast.Report on 7 News at 6pm. www.7News.com.au#sydneytrains #7News

Posted by 7 News Sydney on Monday, 22 January 2018
The strike will be the latest blow to Mr Constance, who has been heavily criticised since introducing a new train timetable in November last year, which is struggling to cope under the pressure of the growing network.
Commuters are also angry about slower journey times from Penrith into the city and Redfern being removed as a stop for Blue Mountains Line express services.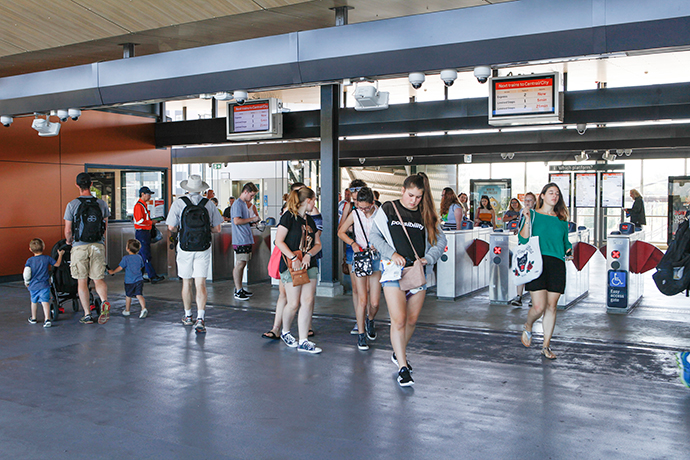 Penrith's Creative Fringe, a co-working hot desk facility, is offering a "pay what you want" day on Monday to allow commuters to work from the local area instead of being forced to take the day off or drive on what will be a congested road network.
Commuters will be able to head into the Creative Fringe, hire a desk, have access to NBN Wi-Fi, use the meeting rooms, breakout areas, drink free tea and coffee, not to mention connecting and collaborating with others in the space, all for a 'pay what you want' price.
Karthika Viknarasah, Acting President of the Australian Childcare Alliance, urged workplaces to be flexible on Monday.
"This train strike won't just affect those using public transport. It is likely to result in more vehicles on Sydney roads causing traffic congestion. And with more people on potentially gridlocked roads, there will likely be delays all across Sydney," she said.
"We ask all Sydney-based childcare service providers who are members of Australian Childcare Alliance NSW to be as accommodating as possible to their parents under the circumstances. Being late when it is totally out of your control is something I trust all of us can understand and make allowances for.
"Start discussions with your staff now to see how we can best help families as well as staff members who may need to pick their own children up."