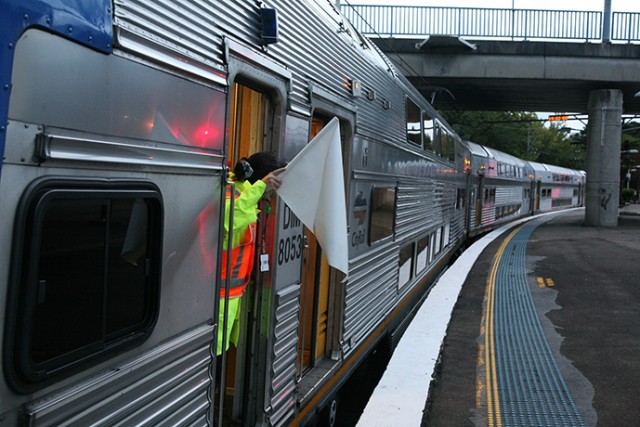 The Fair Work Commission has ordered rail workers to cancel their 24-hour strike on Monday and abandon their indefinite ban on overtime.
The Commission's Senior Deputy President Jonathan Hamberger ruled that both forms of industrial action "threatens to endanger the welfare of part of the population".
It is a huge relief for Transport Minister Andrew Constance and Premier Gladys Berejiklian, who were on the verge of overseeing chaos in Sydney on Monday.
The State Government had taken legal action after the Rail, Tram and Bus Union pushed ahead with its industrial action plans on the advice of a controversial text message poll of its members.
The suspension of the strike and overtime ban will begin from 6pm tonight and last until 6pm on March 8. It is hoped the Government and the Union will reach a final deal before then.
Despite the enormous pressure he's faced since introducing a controversial new timetable in November, Mr Constance has been given the Premier's full endorsement.
"I think NSW is lucky to have Andrew Constance as a Transport Minister," Ms Berejiklian said.
"The Minister is outstanding in his role, and I think the Fair Work's ruling today has vindicated the Government's position."
Ms Berejiklian said work was now underway to avoid any future industrial action beyond March 8.
"This doesn't end today, all this does is give commuters the certainty and confidence that they can use the network," she said.
"I want to take this opportunity to thank the community for their patience.
"I'm urging both unions and Sydney Trains to work together."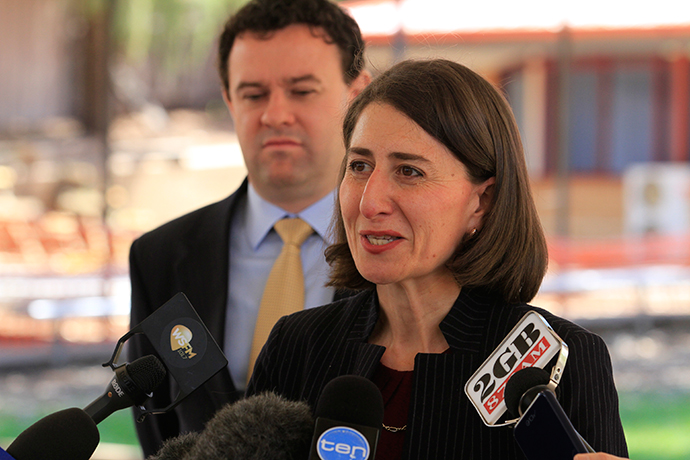 Mr Constance said it was important to put commuters first.
"1.3 million customers of this state are going to be breathing a sigh of relief to know that Monday will return to normal," Mr Constance said.
"We want to get back to work and get this system back to normal come Monday.
"I want to thank the people of Sydney and the people of NSW in what has obviously been a tumultuous week.
"Ballots run by text message is unacceptable. People need to be able to vote on these types of agreements in an anonymous way."
The Sydney Trains network has been under enormous pressure today with an overtime ban forcing a Saturday timetable into action.