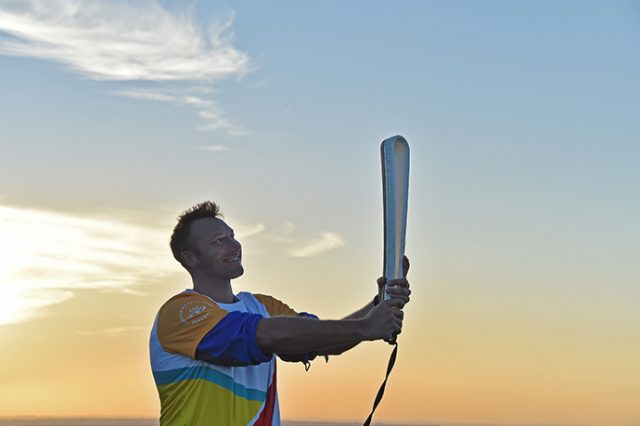 Penrith will welcome the Queen's Baton Relay on Sunday, February 4 in a rare Sydney appearance on its way to the Gold Coast for the XXI Commonwealth Games.
The relay is travelling a record 230,000km around the world and while in Australia will be carried by 3,800 batonbearers. Penrith is just one of only four metro NSW locations the baton will visit during its 10 day route through the state. The baton will start its journey in Penrith on Day 41 of the relay.
The Penrith batonbearers: Peter Anderson, Craig Beacroft, Mitchell Beggs-Mowczan, Jordan Challis, Jimmy Cooper, Ben Felten, Betty Gallagher, Cathy Gardiner, Rinky Hijikata, Heather Lee, Connor McLeod, Joanne O'Brien, Michael O'Loughlin, Alysha Pearson, Sue Roden, Elie Vlahovich, Robert Wearn, Cheryl Webb.
Penrith Mayor John Thain said the baton's journey through Penrith is an endorsement of the city's ability to attract and host world class events.
"Penrith continues to be a destination of choice for major events, the Queen's Baton Relay is yet another example of that," Cr Thain said.
"The baton will only make four appearances in Sydney and it's fitting that Penrith hosts the baton, as it commences its path across Sydney.
"Events like Queen's Baton Relay give residents the opportunity to experience world-class events right here in Penrith along with providing our city with national and international exposure."
The Baton will start at Tench Reserve on Sunday, February 4 (Day 41 of the relay) at approximately 10am to make its way along Tench Avenue and Jamison Road to Jamison Park for an 11am arrival.
Jamison Park, the city's sporting hub, will play host to a variety of sporting activities to celebrate the Baton's arrival. Families can 'come, try and enjoy' soccer, cricket, netball, basketball, gymnastics plus many more at Jamison Park. Kids of all ages are able to participate and have fun. A BBQ by Penrith Rotary will be available too.
Due to the nature of the relay moving through Penrith, there will be some disruptions to the flow of traffic along Tench Avenue, Jamison and York Roads particularly as the convoy crosses through major intersections.
Spectator viewing areas will be set up along Jamison Road with parking available within the Panthers carpark as well as at Jamison Park with ample parking at the netball courts.
Due to the scheduling of the relay, spectators should pick a preferred viewing location as the rolling road closures for the convoy's route to Jamison Park will make it difficult to view it at more than one location.