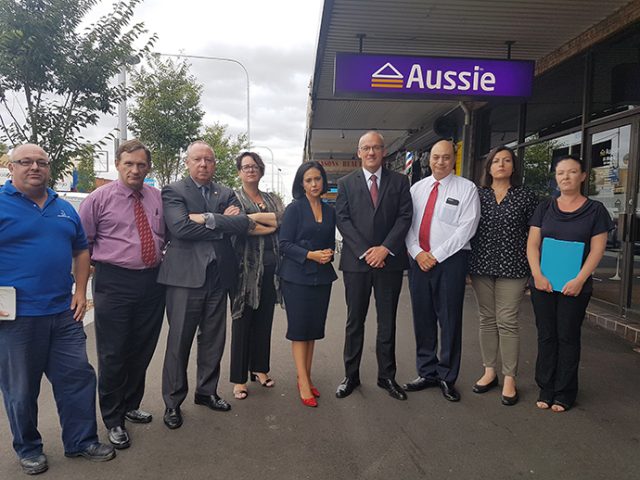 The State Opposition is vowing to stand against building one of the world's largest energy from waste incinerators in western Sydney.
Opposition Leader Luke Foley met with western Sydney Labor MPs and concerned locals in St Marys today, ready to fight against the incinerator in Parliament when it resumes next week.
"Concerned citizens in the local area asked to meet with me to outline their alarm at the proposed waste incinerator," Mr Foley said.
"I agree with them that it's inappropriate to put such a facility in such close proximity to a residential neighbourhood, there are people who live less than a kilometre from the proposed incinerator, there are schools in close proximity.
"We'll act in the Parliament to demand that the Government put a stop to this."
Member for Londonderry Prue Car stood alongside her Labor colleagues, slamming the Liberal Government's inaction.
"They refuse to rule out this toxic incinerator right in the middle of residential areas," she said.
"The community has been screaming about this proposal for some time now.
"We are going to make this the biggest issue of the year for Member for Mulgoa Tanya Davies, and her election will rest on this issue.
"It is not good enough that she has said nothing year in, year out, on this issue when it's going to affect so many people in the Penrith and Blacktown communities."
Emily Newton is the Weekender's police and political reporter. Emily is also the Weekender's Senior Journalist.