Train commuters are facing long delays trying to get home with delays on the Western Line due to "operational issues" as the State Government's management of the rail network is again brought into question.
The NSW Transport website says the delays are due to "an operational issue at Granville and Parramatta earlier".
But there appears to be confusion about what or where the issue actually is.
On Twitter, the official Sydney Trains account says the operational issues are at Parramatta and Central, not Granville.
Across the network cancelled services were also blamed on "reduced customer demand".
#SydneyTrains showcasing another fine display of incompetency in its management of the transport network! Thanks for a great start to the week -.-

— Charles (@CharlesGundesen) January 8, 2018
According to 7 News, part of the today's issues relate to too many drivers being on leave, and too many calling in sick.
"We had an unprecedented number of train drivers who were sick today," Sydney Trains boss Howard Collins told 7.
But the rail union disputes there has been a spike in sick leave.
The spotlight is again falling on the much maligned new timetable, hailed as a hit by Transport Minister Andrew Constance but labelled a dud by commuters.
A post on the Rail, Tram and Bus Union (Locomotive Division) website said: "This is another example of the NSW Transport Minister's incompetence."
People are close to falling on to the track – Sydney trains are at capacity and have failed to scale sufficiently.

— Christophe Devereaux (@DevereauxChris) January 8, 2018
The post continued: "To suggest that workers are to blame for scheduled train cancellations across Sydney today is ridiculous, especially given Sydney Trains had started making plans to cancel today's services last Friday.
"It's absurd to think that a few workers falling ill would cause disruptions across the whole transport network. These workers are charged with looking after the safety of thousands of passengers every day. We can't have people putting others at risk by coming to work if they're sick, and management need to have enough drivers employed to be able to deal with inevitable leave in the workforce."
City Rail – New timetable – 2 trains in a row cancelled – empty train passes by – daily commute is 20 mins longer – 100% overfilled everytime #cityrail #cityfail😈

— susanne buckley (@antipodeangirl) January 8, 2018
The post said the new timetable was an ongoing issue for commuters and the rail workforce.
"This reeks of management trying to cover up their own scheduling failures by putting the blame on the workforce and commuters," the post said.
"The new Sydney Trains timetable has been shambolic since day one. The timetable was introduced without any consultation with the workforce and the result has been disastrous for commuters."
It is pretty unacceptable to run a completely packed all stops train from the city (at a snail's pace mind you) when the aircondition isn't working. It's a 40 degree day! #cityrail

— Mehal Krayem (@mehalkrayem) January 8, 2018
Sydney Trains has also warned there could be more delays and cancellations tomorrow and throughout the week due to the staffing issues.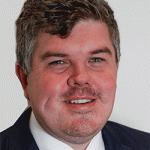 Troy Dodds is the Weekender's Managing Editor and Senior Writer. He has more than 15 years experience as a journalist, working with some of Australia's leading media organisations.