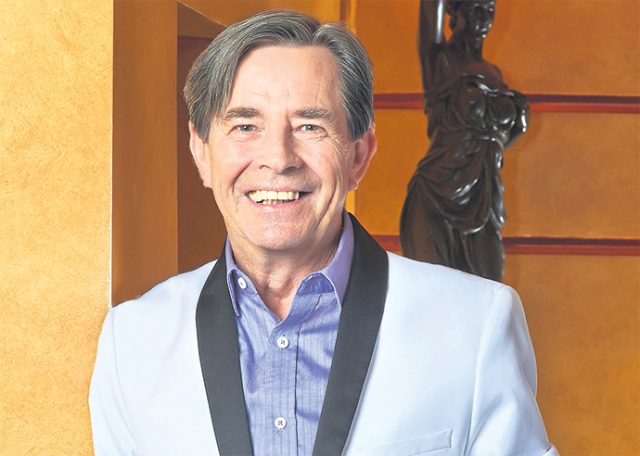 It was the music era where perms and satin pants went hand in hand, and where getting a slot on 'Countdown' meant a career kick start for many of the world's greatest artists.
The 70s were also the era that produced Australian icon, John Paul Young.
Working as a sheet steel metal worker in Sydney during the early 70s, it was an opportunity in theatre that saw Young get his big break.
"I suppose when I look back to before I started in my little band back when I was 17, I had no aspirations to be a singer or to be a performer and it's just the way that it worked out and I'm very glad it did," he laughed.
"I ended up getting a chance to audition for 'Jesus Christ Superstar', so I spent the next two-and-a-half years in the theatre doing that.
"Luckily George Young and Harry Vanda returned from England and because I had a bit of success with one of their songs, they looked me up and asked me to come in and try a few more and that's how it all started rolling."
Over the next few years, Young would give a voice to Vanda and Young's songs such as 'Love Is In The Air', 'Yesterday's Hero' and 'Standing In The Rain', making him an international pop star.
Now 43 years since his first hit single 'Pasadena' was released, John Paul Young is going back to the 70s to celebrate the song writing duo that gave Australia its unique soundtrack.
And he's got no issue with paying tribute to history.
"I'm quite happy to live in the past," Young said.
"I think the time for new music is gone, there really isn't a lot that caters for people of ilk."
Bringing 'The Vanda & Young Songbook' to the Evan Theatre at Penrith Panthers later this month, audiences will be taken through the decades of the duo's mega hits.
"You'll rediscover a part of your youth, because there is a lot of songs that we will play that you will know really well but you've forgotten about and when you hear them it'll spark you up," Young said.
"I have a chat with the audience and explain little bits and pieces of what I know and it's a good night."
The show is expected to attract an impressive crowd.
John Paul Young and The All-Star Band will be performing 'The Vanda & Young Songbook' show at the Evan Theatre on Friday, February 23. Tickets are $53.35. For more information or to purchase tickets, visit www.penrith.panthers.com.au or call 1300 PANTHERS.
Lauren Suttie is the Weekender's General & Community News journalist.