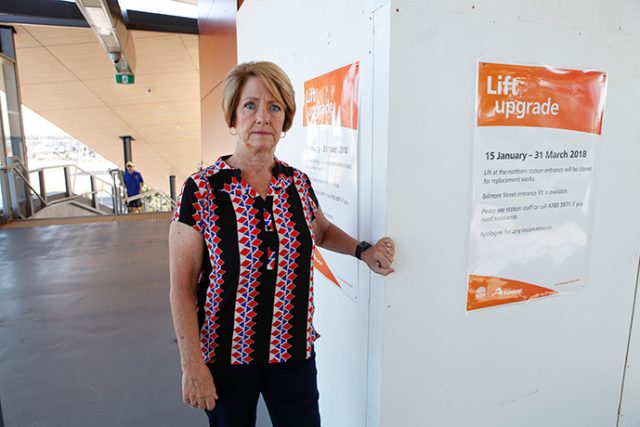 Despite an official opening taking place last year boasting a more accessible facility, some commuters are struggling while a lift is replaced at Penrith Station.
After weeks of breakdowns before Christmas, the lift on Penrith Station's north side is out of action and being replaced, creating havoc for commuters with prams and mobility issues.
"The lift on the northern side of the station has been out of action now for almost three months," said Labor Candidate for Penrith, Councillor Karen McKeown.
"I really don't believe that's good enough. I've seen people this morning who were physically unable to get up or get down the stairs."
The upgrade to Penrith Station has further restricted access for anyone with mobility issues after removing direct ground access to Platform 3, forcing commuters to go up a significant flight of stairs and back down again.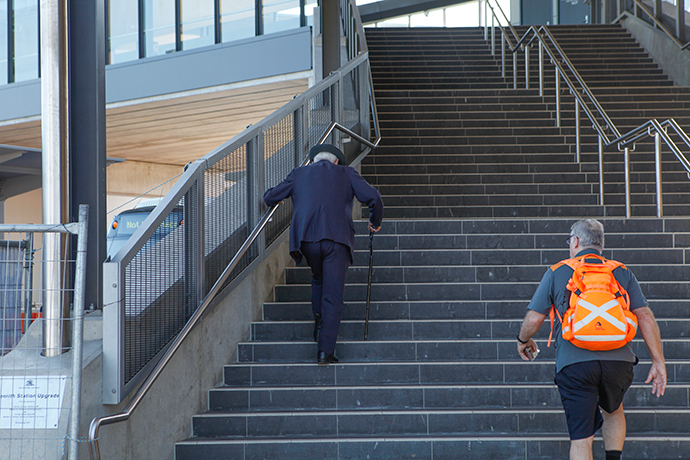 "It's just not good enough, for an upgrade that must be multi-millions of dollars, to not even consider putting escalators in place when that was what was recommended by Penrith Council," Cr McKeown said.
"You have to just have a look at Mt Druitt and Blacktown stations, they both have escalators and they're not out in the middle of any road."
Local mum Theresa Ball, who lives in Thornton, first found out about the upgrades after having to walk around the station to access the Penrith CBD on a hot day, adding at least 20 minutes to her journey.
"I've been avoiding it just because it's a hassle," she said.
"We actually had to go the long way around once before, alongside the Mulgoa Road traffic, and you just can't do that with a pram."
Cr McKeown slammed the State Government for ignoring recommendations presented to them.
"When you're designing these things, why don't you consult? Consult with the people using these things, consult with the Council," she said.
"We were told what the design was. We made a whole raft of recommendations.
"We had issues with the taxi rank, we had issues with the parking which Council had to come up with solutions for… and this is just another example of how a bit of consultation and a little bit of forethought could have had a better outcome."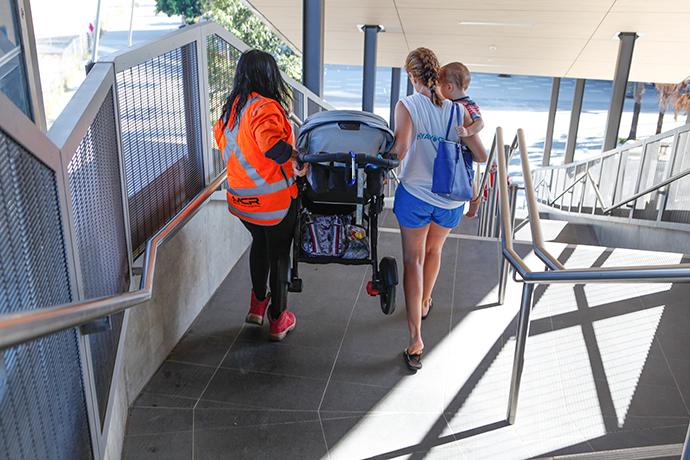 When asked why the upgrade was not completed before the station was officially opened and what assistance was in place to ensure commuters from the northern side were not inconvenienced, Sydney Trains initially told the Weekender a ramp was available for customers with mobility needs.
Upon further clarification, they confirmed no ramp exists.
"During construction, we are advising customers with mobility needs to access the station from the bus interchange area at the southern end of the station," a spokesperson said.
"We have also organised for contractors on site to assist customers with prams and luggage until the work is completed at the end of March."
The lift replacement is not expected to be finished until at least March 31.
Emily Newton is the Weekender's police and political reporter. Emily is also the Weekender's Senior Journalist.