Energy providers say they are ready to deal with any power issues this weekend quickly with temperatures to soar above 40 degrees on four separate days.
A top of 41 is predicted in Penrith today while it will also reach 41 tomorrow and Sunday, and 43 on Monday.
It'll only be slightly cooler on Tuesday when a top of 37 is predicted.
Endeavour Energy says they've arranged for extra crews to be on standby to respond quickly to any problems that might occur.
"The Endeavour Energy network is designed to cope with summer temperatures that are often 10°C higher, and stay higher for longer, than Sydney's CBD and other coastal areas," a spokesperson said.
"The network is reconfigured on very hot days to help prevent overloading. This provides extra capacity to meet the expected increase in demand for power as customers switch on their air conditioners to keep cool."
Any planned maintenance in the Penrith area has been cancelled this weekend.
"To beat the heat Endeavour Energy reminds customers to keep well hydrated, keep an eye on elderly neighbours and keep mobiles charged in case power is interrupted over the weekend," the Endeavour spokesperson said.
"Customers with registered medical equipment in their homes should review their back-up plan in case power is interrupted."
NSW Police are remding residents that it's an offence to leave children or pets unattended in a vehicle, and can be deadly on hot days.
"It can be just as dangerous to leave the elderly and disabled members of the community in cars during days of extreme heat," a Police spokesperson said.
"Everyone needs to take care in hot weather, but some people are at higher risk of heat illness, especially if they are older, live alone or are socially-isolated."
Livestock and pet owners are also being urged to ensure adequate clean water is always available and that shading is provided where possible. Additionally, no animals should be left in confined, unventilated areas.
A total fire ban is in place today.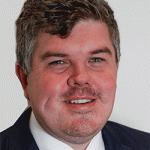 Troy Dodds is the Weekender's Managing Editor and Senior Writer. He has more than 15 years experience as a journalist, working with some of Australia's leading media organisations.