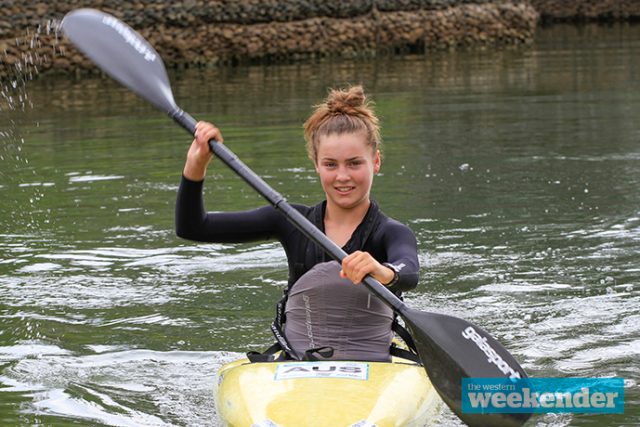 Local teenager Sophie Wilson was once a champion tumbler, competing in competitions overseas before back fractures and bulging discs forced her to give away the sport forever.
"My back issues first started when I was eight and, every single time it happened, I was in pain," she told the Weekender.
"My mum didn't want me to keep hurting myself, so I had to stop. It was my whole life, my friends at tumbling were like my second family."
The Castlereagh resident stopped all forms of sport for six months to recover before hitting the ice and starting life as a figure skater.
Even though she was performing very well in competitions, she didn't connect with the sport as much as she did tumbling.
And so Sophie was on to her next endeavour – the whitewater.
Living close to Penrith Whitewater Stadium, it was only a matter of time before this young talent took her skills and determination to the rapids.
"My sister gave it a go first before I finally tried it last March," Sophie said.
"I was really bad to begin with; I couldn't even paddle in a straight line. But it was such an exciting sport that when I paddled down the whitewater for the first time, it gave me a real adrenaline rush."
With some help and encouragement from world champion local paddler Rosalyn Lawrence, the 14-year-old progressed quickly through the ranks.
Training three days a week, Sophie couldn't speak more highly of her mentor.
"Rosalyn is so good, she inspires me to do well," the Year 9 Xavier College student said.
"She's been so nice and encouraging, even when I'm doing bad. Rosalyn's such a nice person to be around."
Recently, Sophie competed at her first major Junior Nationals competitions in Eildon, Victoria.
Competing in a variety of events including the K1, C1 and C2, Sophie surprised herself with the amount of medals she lugged back home.
"I got four gold medals, four silver, one bronze and two Junior Champion trophies," she said.
"I couldn't believe it, no way did I think I would do that well."
While Sophie has certainly participated in more sports than most her age, she believes that she's found a sport that she can flourish in for many years and decades to come.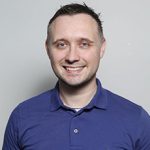 Nathan Taylor is the Weekender's Deputy Editor and Senior Sports Writer. He also compiles the weekly Chatter on the Box TV column. Nathan is an award-winning journalist, who has worked at the Weekender for nearly a decade.