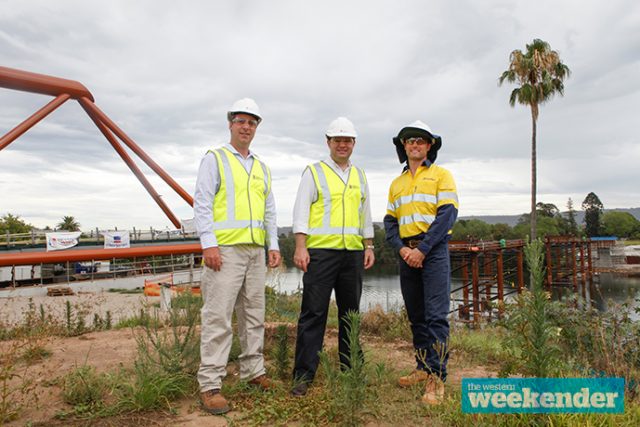 The Nepean River pedestrian bridge is starting to soar as the launch of bridge sections has begun.
The vibrant ochre colour of the $49 million bridge is now visible as it makes its way across the river, with Member for Penrith Stuart Ayres saying construction is on track to be finished for October or November this year.
"There's probably not a bridge like this anywhere in the country, you'll go a long way around the world to find another bridge like this," Mr Ayres said.
"Crews have been working hard since June last year to prepare the river and the site for the new pedestrian bridge and it's great to see the body of the bridge is finally ready to slide in to place.
"The first bridge segment was launched to the edge of the eastern side of the Nepean River just before Christmas last year and the remaining segments are now being progressively launched across the river to the pier on the western bank."
The launch requires around 20 crew members to operate the machinery to lift the 50 metre long segment which weighs 185 tonnes.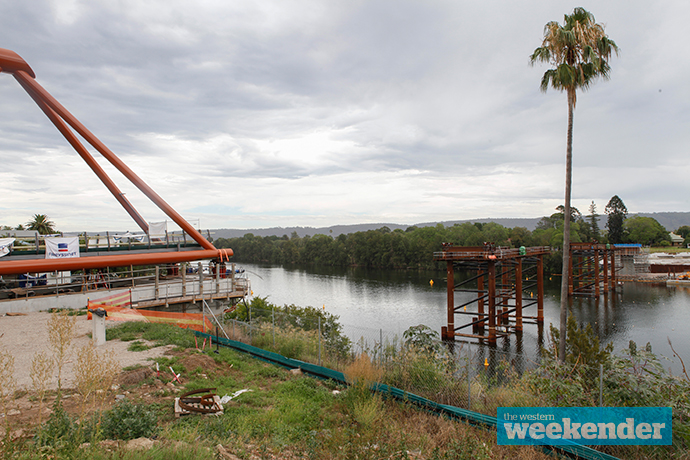 "The launch of this section involves using two heavy lift jacks to pull out the 25 metre bridge segment across launching tracks which are made of stainless steel and Teflon," Mr Ayres said.
"Once this section of the bridge is pulled to the first temporary pier in the river, it will rest on a large support so the next segment can be fabricated and joined within the temporary workshop.
"This is engineering at its finest and it's exciting to see such a great project being built in Penrith."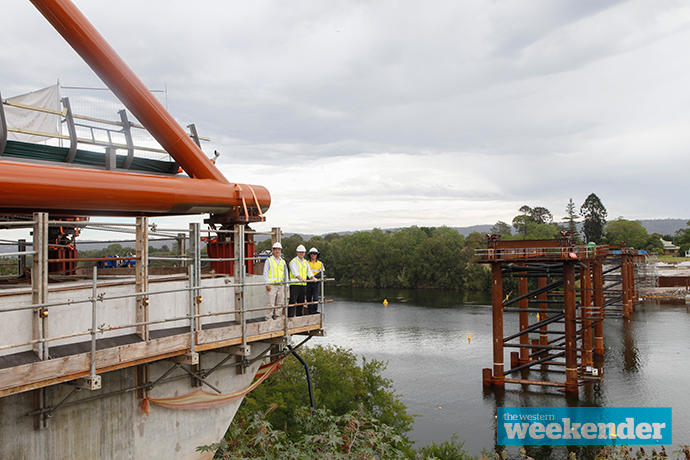 Mr Ayres said the new bridge will transform the way Penrith residents interact with the Nepean River, and improve safety given Victoria Bridge's narrow walkway for pedestrians.
"The colour of the bridge was chosen to represent the orange tree orchards which once grew on the Emu Plains side of the river as well as the colour of the sunset when it hits the sandstone piers of the Victoria Bridge," he said.
The 257 metre long pedestrian bridge has been designed with limited impact on the Nepean River to allow river usage and rowing courses to remain uninterrupted.
Mr Ayres said upgrading Victoria Bridge is difficult but something he will discuss with RMS and Council in the future.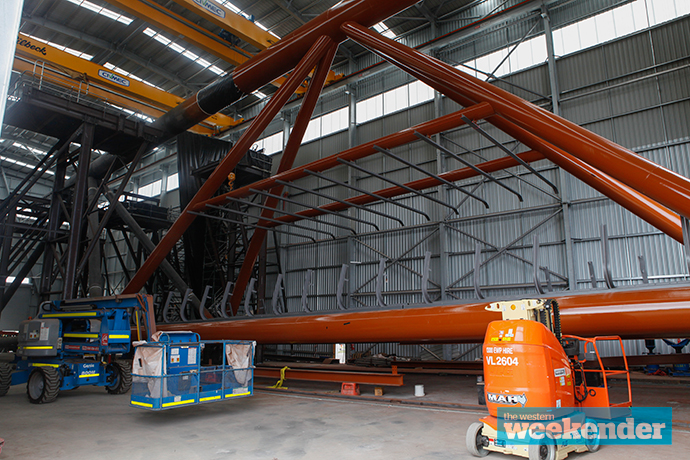 Emily Newton is the Weekender's police and political reporter. Emily is also the Weekender's Senior Journalist.