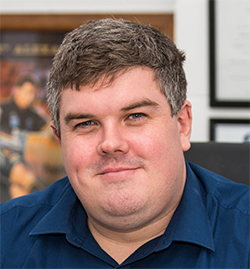 And just like that, another year is done and dusted.
2017 in Australia will be remembered by history fondly, with same-sex marriage finally legalised – and I am certain we will eventually look back and seriously question how 38 per cent of us possibly said no.
It was a highlight in a year otherwise full of political turmoil. More on that in a moment.
Today marks the final edition of the Western Weekender for 2017.
When we return in a few weeks, we will have one less competitor here in Penrith, with Fairfax Media closing the Penrith City Gazette, or for the traditionalists out there, the Star.
Normally in business you celebrate the closure of a competitor but in our industry, it is another blow to a media landscape that is losing quality journalism and getting lost in a world of click bait and re-writes.
The truth is success comes from investment in journalism and in the region you represent. For too long big media companies have sacked the very people that write the content people engage with, and focused on centralisation strategies. They then wonder why people turn their backs on the now diluted and less engaging content being produced.
These methods have great short-term results for the balance sheet but almost always fail in the long-term.
That is why we are so fortunate here at the Weekender to have independent, local ownership that is not only dedicated to Penrith but committed to local people and importantly independent journalism.
I am so proud to lead a term of journalists that stand tall in an industry that is being made smaller each and every year.
I often say the Weekender is defying the trend of print media but in reality the medium is irrelevant. If you invest in people, and you produce content that informs, educates and entertains, you will build an audience whether it's print, digital, radio, TV or a bloke with a megaphone in the street.
I can not thank our loyal readers and advertisers enough for their continued support of this publication. We are forever in your debt.
Thank you to our sales team, production team, admin staff, columnists, contributors, letter writers, deliverers, social media followers, supporters and detractors – you all make up a vital cog of this wheel.
So what have we learned in 2017?
Unfortunately I think we've learned that our politicians are more disconnected with the everyday person than at any other time in our past.
I often defend politicians to friends and family because I have a unique insight into the truth of how hard they work and the difficult challenges they face in undertaking the impossible task of pleasing everybody.
But this year I've found it harder and harder to do. I've watched situations come and go where it appears our pollies just don't listen. They seem to have blinkers on, and are becoming more disengaged than ever before.
We can only hope that changes in 2018.
And what a year 2017 has been for women.
The feminist movement means something again – women are standing up for themselves in unprecedented fashion and calling out the bullies, sexist pigs and disgraceful people that they've had to deal with in years and decades past.
After a few shaky years where quotas, being easily offended and anti-men sentiment started to leak into the feminist movement, it finally has some real power and influence again.
Good on those women who have bravely stood up and made a difference this year.
And what about 2017 in Penrith? I hope we've given you an insight into our city's highs and lows in the 1500+ stories we have brought you in 2017.
So what are my hopes for 2018?
Without wanting to sound like an ageing white bloke living in the past, I really hope we get back some of our Australian spirit and larrikinism in 2018.
We're becoming softer and too easily offended. And we're taking less responsibility for our own actions in what has become a bit of a "blame everyone and everything but yourself" society.
I hope we can find some better balance next year. Life is short – let's smile more.
As for the Weekender, we are planning for our 28th year in this city to be a defining one.
We will fight for you. We will listen, and we will speak. And we will innovate, with some exciting projects and new features scheduled for 2018.
I hope you have a very happy and safe Christmas with your friends and family.
Our first edition of 2018 will be released on Friday, January 12. In the meantime, a limited news service will run on our website and social media pages.
Merry Christmas.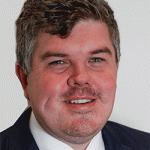 Troy Dodds is the Weekender's Managing Editor and Senior Writer. He has more than 15 years experience as a journalist, working with some of Australia's leading media organisations.