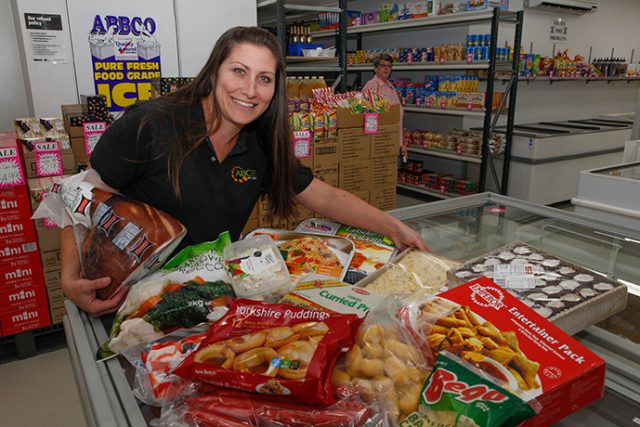 While Christmas is one of the best times of the year, filled with joy and celebration, it is also the most expensive with Australians forking out $48.1 billion last Christmas season.
With predictions that this year is going to be even bigger than last, it pays to know the little tips and tricks to ensure that your wallet remains as stout as the big man in red himself.
After marrying into a huge family, mother of four Norma De Giorgio spends her Christmas shuffling food and gifts around to her in-laws' house with up to 36 other family members.
"After growing up in a small family I can honestly say spending the day with family is my favourite thing about Christmas," she said.
"Spending it with each other has been a tradition passed down in their family and I feel privileged to be a part of this and see the joy this day brings to one another."
Big families often mean lots of food and, after working for ABCOE in Penrith for the past nine years, Mrs De Giorgio believes that the party and bulk food supply store has all your food needs covered, no matter the size of the celebration – and it'll save you money, too.
"ABCOE have made catering for the party season easy with a range of Party Packs, these include a selection of favourite goodies for the size and occasion of the function," she said.
"They even have you covered with quality leg hams and our on-site butcher prides himself on keeping our fridges stocked with fresh quality meats.
"Our fresh salads are always a hit and a great way to save time and money."
Besides buying food in bulk, Mrs De Giorgio said the best way to tackle Christmas is to create a budget early so you can take advantage of any specials and deals.
"Buying something each week is also a good way to keep the budget on track and also ensures that products will not sell out just before the Christmas shopping rush," she said.
"Don't worry if you end up over catering as leftovers are always welcome to make Boxing Day easy and relaxing.
"You could even turn them into meals and pop into the freezer for quick meals over the busy season."
Lauren Suttie is the Weekender's General & Community News journalist.