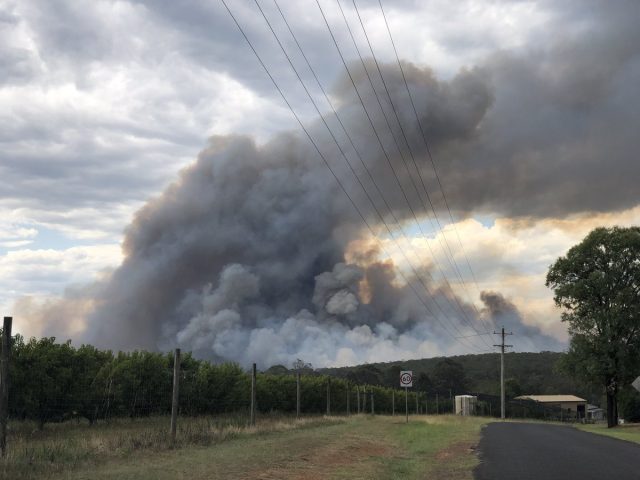 Fire crews are continuing to battle a major out of control fire that has erupted in Mulgoa this afternoon.
The battle is being fought both on the ground and in the air, with the blaze beginning after temperatures soared above 40 degrees in the Penrith area earlier today.
A short time ago, a wind change moved across the fireground. The fire is now moving away from Mulgoa Road and Mayfair Road towards the Nepean River.
There are reports the fire has spotted across the Nepean River into the Blue Mountains National Park. Smoke is drifting towards the Glenbrook and Lapstone area.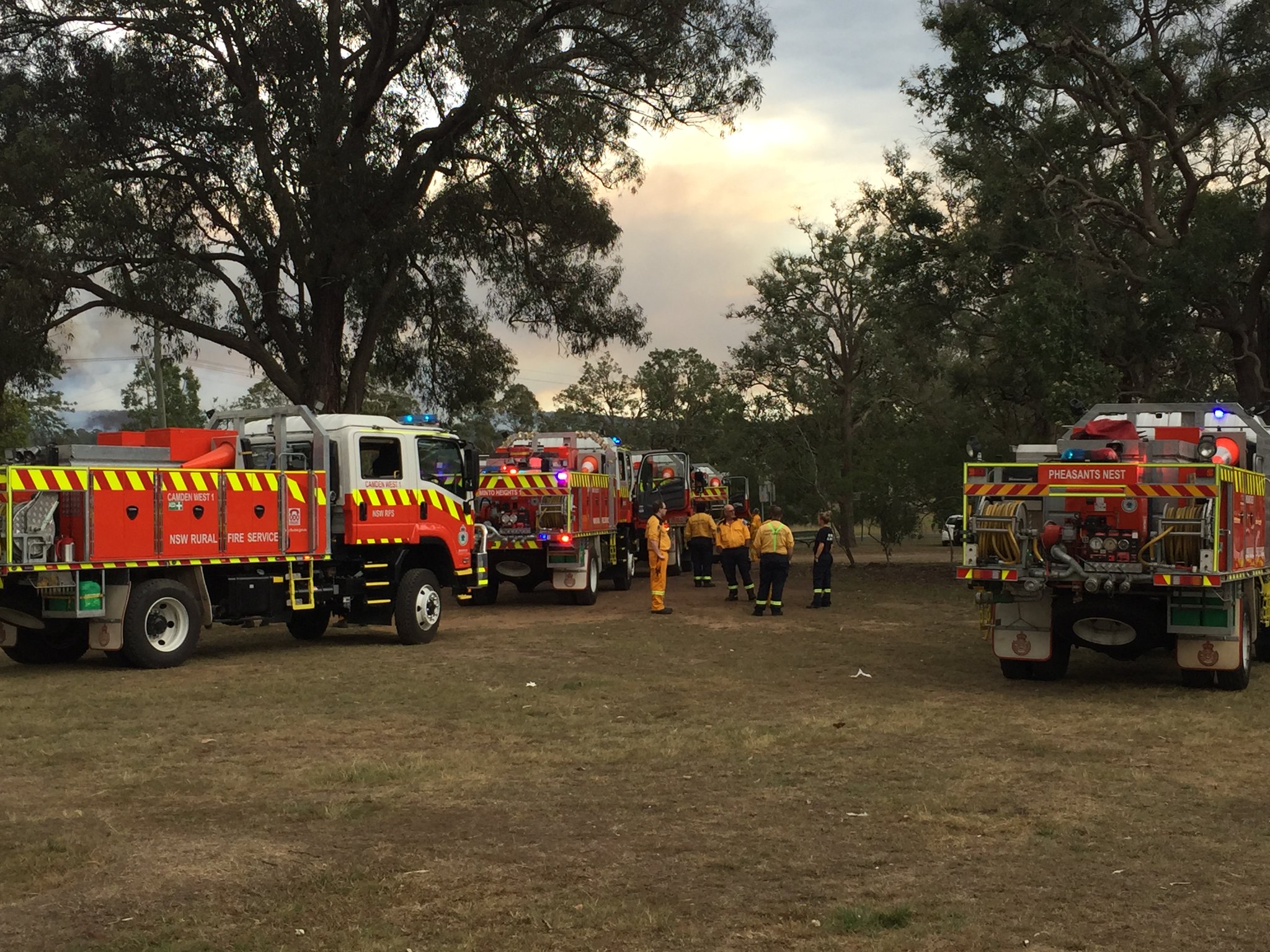 Firefighters remain with homes along Mayfair Road, Mulgoa as they continue to black out and mop up.
Mulgoa Road is currently closed at the Glenmore Parkway as the fire emergency continues.
Air tankers as well as helicopters have been involved in the fire fight this afternoon.
The fire is currently at 'Watch and Act' level.
A DC10 aircraft has been dropping special gel from the sky – an incredible sight.
Crews are on site at the Euroka Clearing in the Blue Mountains, fearful the fire may spread there.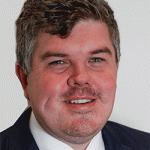 Troy Dodds is the Weekender's Managing Editor and Senior Writer. He has more than 15 years experience as a journalist, working with some of Australia's leading media organisations.