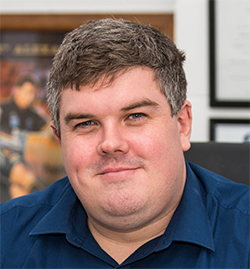 All of us look forward to the Christmas period – an opportunity to relax, reset and take a much-needed break.
For the sitting NSW and Federal Liberal governments, that break couldn't come soon enough.
It has been a rocky finish to the year for Gladys Berejiklian and Malcolm Turnbull, and the opportunity to reset the agenda in 2018 is critical.
Let's deal with State issues first.
With cranes everywhere across Sydney, and key projects being completed, there is no doubt that the State Government is getting NSW moving, a legacy of former Premier Mike Baird who pushed hard to give the State renewed life.
But while it's been a pretty sweet ride for Baird's replacement, Gladys Berejiklian, the wheels have started to fall off in the last couple of months.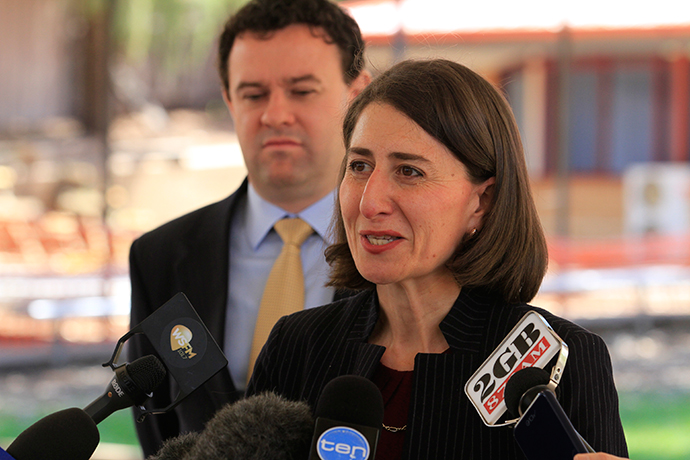 It seems the Government just can't get it right with the public at the moment.
The new container deposit scheme has been awfully rolled out, with countless reports of problems and poor experiences for manufacturers, retailers and the general public.
A poorly thought out policy that aims to fix a problem that wasn't really a problem and for the end user, delivers higher costs for drinks.
And what is going on with the collection points? Why is a carpet shop in Penrith a collection point? And a hot bread shop in St Marys? In Katoomba, it's an Indian supermarket.
As the mess of the roll-out started to unravel, Environment Minister Grabrielle Upton smiled through it all, keeping a happy public persona.
There is nothing more frustrating to the voting public than when a Minister stands by something all of us know has been delivered poorly.
Case in point, Ms Upton's Cabinet colleague, Transport Minister Andrew Constance.
Another bloody nose on the State Government's finish to the year is the new train timetable, which has disadvantaged thousands of Penrith commuters and many others on the network.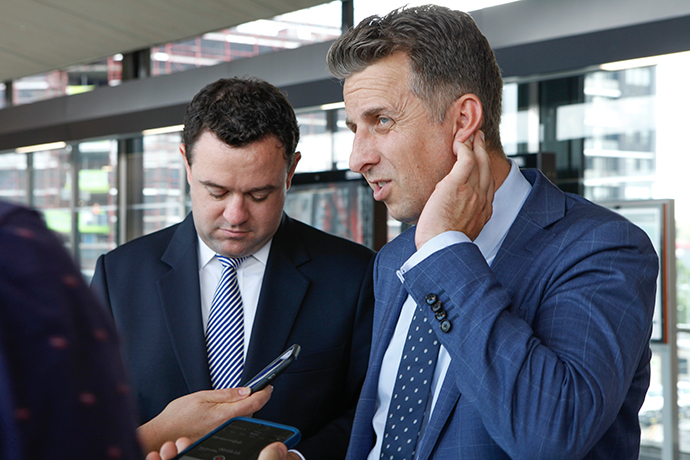 Like Ms Upton, Mr Constance just keeps rolling out the spin, trying to stand by something that has been so poorly received you have to wonder how it got through the approval process and what consultation was had with commuters.
Last week he was still trying to claim trips on the Blue Mountains Line into the city were faster, not slower. It's almost like he's making it up as he goes along.
And what about last week's announcement surrounding sports stadiums?
As I wrote in our last edition, the end result will be a stadium network that is the envy of the country.
But when you have more than 100,000 signatures on a petition in a short period of time, something isn't right.
The public simply isn't buying the argument that these stadiums are critical and it's become a PR disaster.
Gladys Berejiklian could hand out $50 notes to every NSW voter and it still wouldn't be a winner at the moment.
With tolls also a major concern for voters this year, the State Government needs Christmas to reset the messaging and agenda in 2018.
The summer break, especially in State politics, has always presented an opportunity to draw a line in the sand I suspect that's what the Berejiklian government will be doing this year.
As for her Federal counterparts, it appears Malcolm Turnbull will survive summer as Prime Minister, which many would consider extraordinary given the year from hell he's had.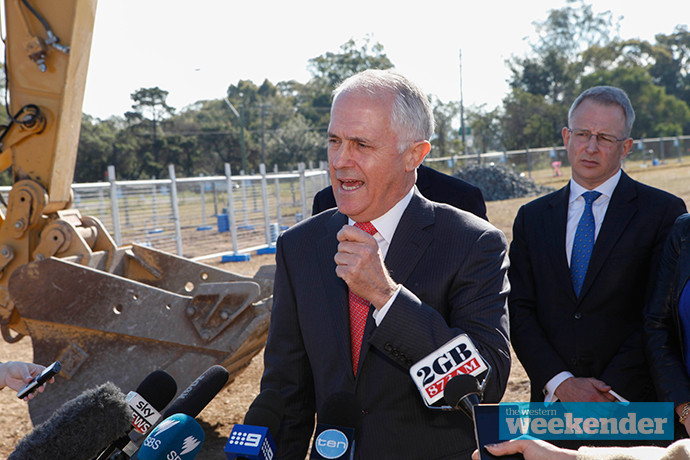 It was all topped off last week with his extraordinary backflip on the Royal Commission into the banking sector.
It wasn't quite his "there will be no carbon tax under a Government I lead" moment but it was pretty darn close.
Unlike Gladys Berejiklian who will be able to reset and revive in 2018, Turnbull appears to be a dead man walking.
He is leading a government that seems so disorganised, so disenchanted, that there is simply no way to turn public perception around.
The only winners in all of this are Bill Shorten and Luke Foley.
They will be spending summer with their confidence higher than the Aussie cricket team after this last six months.
Truth is Shorten and Foley aren't the answer, either. I doubt either would run very popular or effective governments to be honest.
But at some point, the public will say "they couldn't do any worse" and that attitude can win and lose you elections.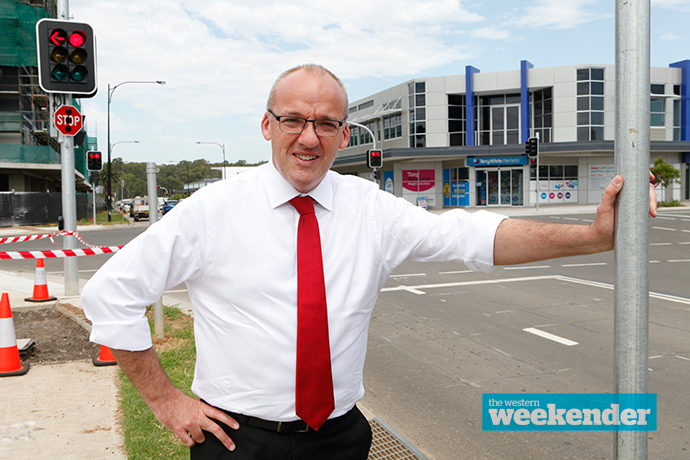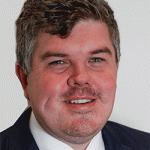 Troy Dodds is the Weekender's Managing Editor and Senior Writer. He has more than 15 years experience as a journalist, working with some of Australia's leading media organisations.