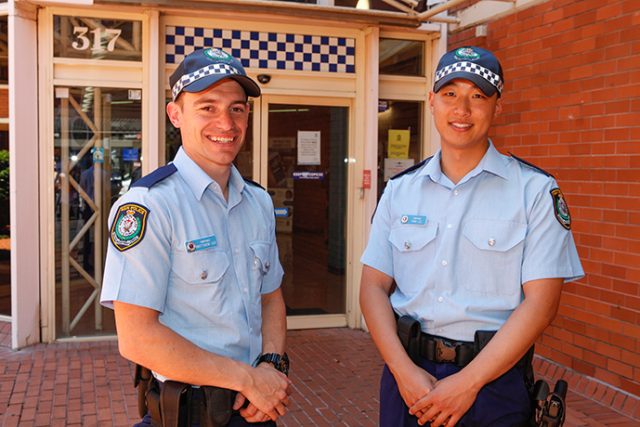 Two local cops share more than just a surname as the first probationary constables to join the new Nepean Police Area Command.
The two police recruits – Ram Lee and Matthew Lee – have been welcomed to the Command with their first day on the job on Monday, December 11.
Ram Lee, who has a brother already in the Police Force, is looking long-term to a career in crime scenes.
"I was interested in crime scene work, and I called up one of the crime scene officers and they advised me that I should gain some experience in the force," he said.
"I'm the first generation that gets to experience the merge. It just means I'm working in a bigger area, I look forward to it."
For Matthew Lee, now 28-years-old, he began a different career before following his dreams.
"It's something I always wanted to do since being a little kid, but I fell into a different career," he said.
"It feels great, I grew up here, it's a good opportunity to give back to the community that gave me so much growing up."
Superintendent Brett McFadden is the Commander of the newly joined Nepean Area Command.
He said that the decision to combine St Marys and Penrith Local Area Commands will "draw a sense of synergy and consolidation of resources to service the community better".
"The senior management team will have a presence on both sides," he said.
"Whatever numbers you called in the past or wherever you reported will remain the same."
Supt McFadden said the significant changes of western Sydney and expected development Western Sydney Airport will bring to the area was a huge influence in the restructuring of Penrith and St Marys Local Area Commands.
"They were a significant catalyst for us to rethink how we do business," he said.
"How do we not only address crime, but how do we prevent it, how do we disrupt it?"
A total of 199 new recruits joined the NSW Police Force as part of 'Class 332', which graduated last Friday.
Emily Newton is the Weekender's police and political reporter. Emily is also the Weekender's Senior Journalist.