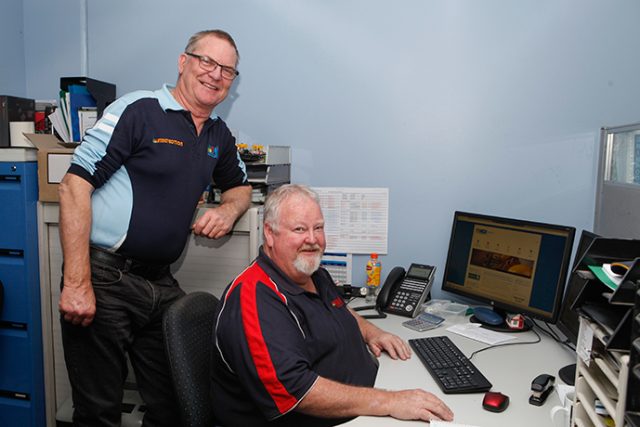 Calling all older trades people, local businesses are looking for you!
With a surge of development and growth across western Sydney, there are plenty of construction jobs around for the strong and able.
However Lea Hicks, General Manager of HIX Group in Penrith, said local businesses are struggling to fill their positions with local workers.
"It's a bit frustrating because we've got the Government saying they're creating jobs in western Sydney but we've been advertising jobs for months, as many other people are, and we just can't get people," she said.
"We've had a job we've been advertising for more than three months now."
While still one of Penrith's most common occupations, trade workers are getting harder to come by, as 'Technicians and Trades Workers' dropped from 15.2 per cent of employed people in the LGA according to 2011 Census data to 14.8 per cent in 2016.
Mrs Hicks is letting older tradies know that their lifetime of experience is valuable.
"We're looking for older tradies that might not want to climb through roofs anymore," she laughed.
With good money in Government contracts, Mrs Hicks believes that many tradespeople follow construction jobs around rather than settle for work at a particular company.
But the older you are, the harder it can be for a tradie to compete with the physically demanding nature of the job.
HIX Group are making sure older tradies know that a change of pace is within reach as older workers bring to the table unparalleled skills and the ability to help mentor and train younger workers.
"We're a locally-owned family business, we've been in business 25 years this year," Mrs Hicks said.
"We know that there are a lot of other businesses in the area too that want local people. We want to let local people know that there are jobs out there for them."
After advertising positions through Government employment services over several months, they've received only one referral.
Having seen a declining interest in trades as more people go to university, Mrs Hicks believes the Government needs to step up and help mature workers transition from site jobs to other areas of the trade industry.
Emily Newton is the Weekender's police and political reporter. Emily is also the Weekender's Senior Journalist.