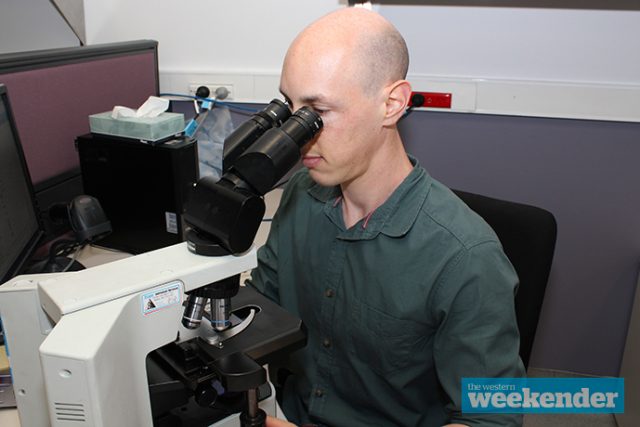 Hidden away inside Nepean Hospital, staff work tirelessly to deliver some of the best and fastest work in the state.
What can be described as the beating heart of the hospital with veins travelling into every crevice, the NSW Health Pathology lab at Nepean has provided over 35 years of vital pathology services for local clinicians and patients across Nepean, Blue Mountains and Lithgow.
"On site at Nepean we have a team of 97 staff which includes pathologists, hospital scientists, technical officers, staff who collect, our couriers and also some administrative staff," Lab Manager, Chris Bourke said.
"We offer 24 hour, seven day a week blood testing within the hospital so patients can get the treatment they need, when they need it.
"We bulk bill all our patients, and we're local. We do it all."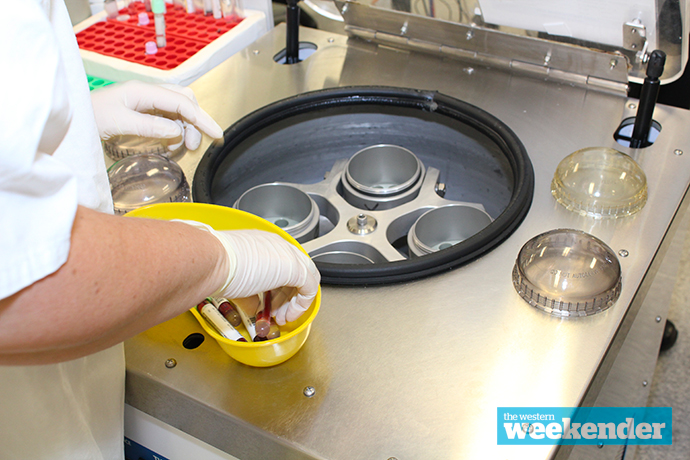 Mr Bourke took the Weekender on a behind-the-scenes tour of the pathology lab, explaining their expertise that allows them to diagnose and provide care for a range of conditions from common bacterial infections to complex diseases.
"We've got a number of new, state-of-the-art pieces of equipment, the newest being our rapid flu testing," Mr Bourke said.
"This can give us a fast turnaround time that supports earlier treatment and earlier discharge of patients. Technology is progressing rapidly and a lot of our testing platforms have changed.
"It was different 20 or 30 years ago, but now things are changing within five years, within two years, within one year."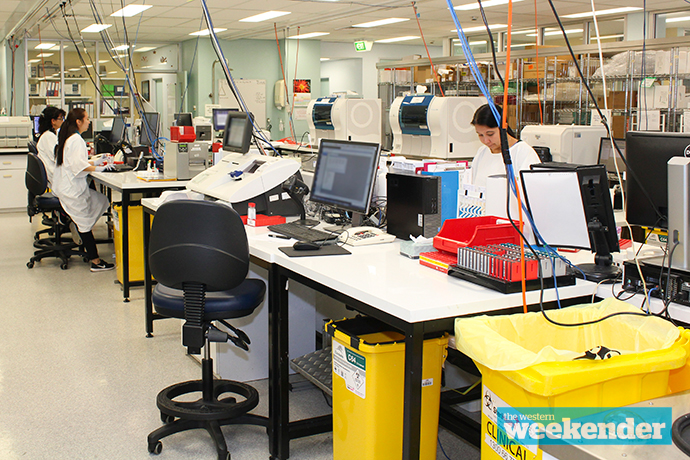 What previously has taken days to do, can now, in some instances, be done in minutes, with staff processing hundreds of different tests a day.
The advancements mean patients can get the correct amount of medication in the fastest time possible, as the staff in pathology and through Nepean work together to provide the best health care to patients.
Without the pathology lab, the hospital wouldn't be able to function.
"70 per cent of medical decisions rely on pathology, so we're involved in all areas of the hospital," Mr Bourke said.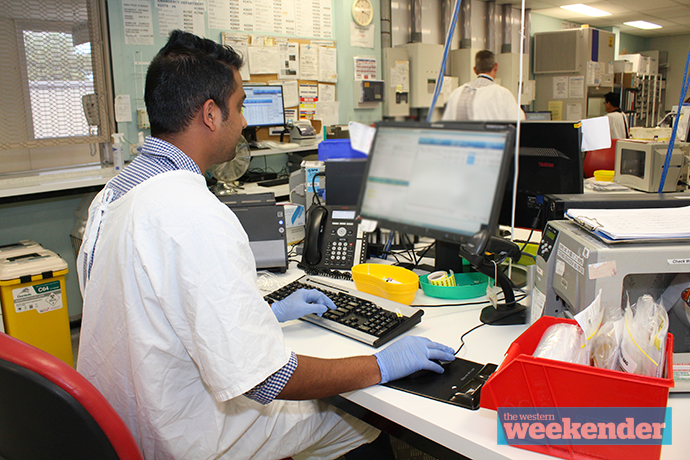 "It's an area that not everyone gets to go into and see, but it's an area that is intrinsic to the running of the hospital."
Since first being inspired on work experience at a small country hospital when he was in Year 10, Mr Bourke has loved the far reach of the different disciplines of pathology.
"There's something in every discipline that is exciting and new," he said.
"And the people are very passionate about what they do, and they're really switched on and up to date with their area."
NSW Health Pathology perform roughly 61 million tests each year.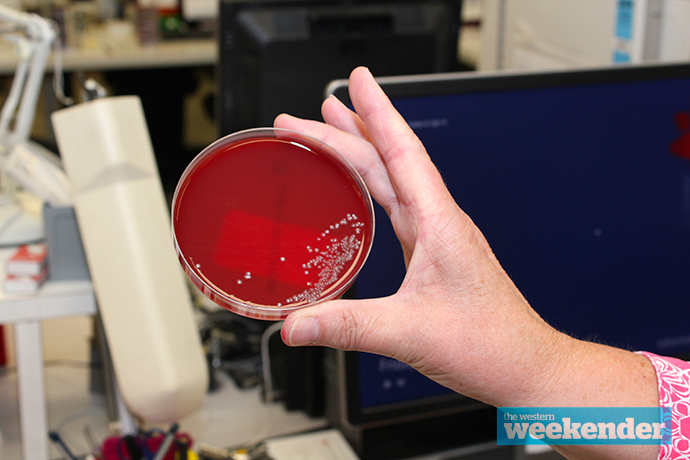 Emily Newton is the Weekender's police and political reporter. Emily is also the Weekender's Senior Journalist.