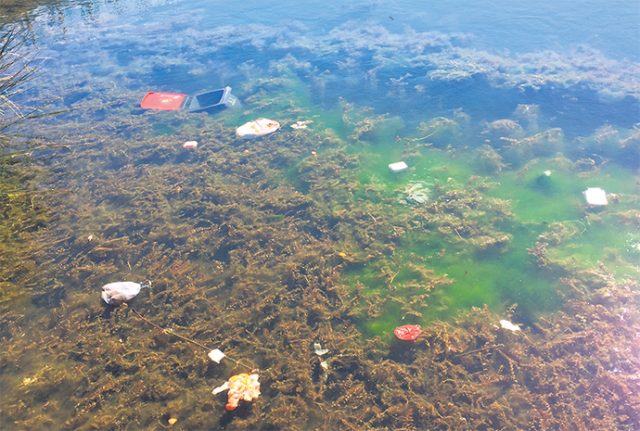 The once beautiful canal in the growing Thornton Estate in Penrith has turned into a rubbish tip and algae-laden swamp in recent months according to concerned locals.
Running through the centre of the estate, the canal is now a dumping ground instead of an attractive water feature.
For months, a red lid Penrith Council bin filled with trash has been bogged in the canal while bags of garbage, plastic bottles, alcohol cans and real estate signage can currently be seen floating in the once pristine waters.
Thornton residents are furious that their homes – some worth north of $1 million – overlook a canal that resembles a rubbish tip.
One concerned resident contacted the Weekender demanding it be fixed.
"We are currently building a home adjacent to the canal and are disgusted with the state of it," she said.
"We've spent a lot of money to live here and feel our brand new suburb is going downhill because the developers – who still have control of the majority of the estate – haven't been bothered to clean it on a regular basis.
"We've complained to Penrith Council in recent months but they passed the buck on to Landcom and Urban Growth NSW, who also aren't responding to our emails and calls. It's embarrassing!"
Residents also suggest that ducks and other local water birds that frequent the canal have been seen getting tangled in plastic packaging down stream.
When contacted by the Weekender this week, Landcom said they were aware of the significant rubbish and algae build up in the canal at Thornton Estate.
"A contractor will be undertaking repair works to the pump and filtration system over the next few weeks. In the meantime, maintenance crews have been removing rubbish from the canal and will continue to monitor the situation," a spokesperson said.
"Unfortunately there has also been a significant build-up of algae while the filtration system is offline. We expect water quality to improve when the irrigation system returns to normal.
"We thank residents for their patience while we work to rectify the situation."
Due to its close proximity to Penrith Station, Thornton has become a litter hot spot with many commuters and construction workers treating the streets as their own personal garbage bin.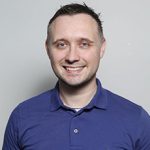 Nathan Taylor is the Weekender's Deputy Editor and Senior Sports Writer. He also compiles the weekly Chatter on the Box TV column. Nathan is an award-winning journalist, who has worked at the Weekender for nearly a decade.