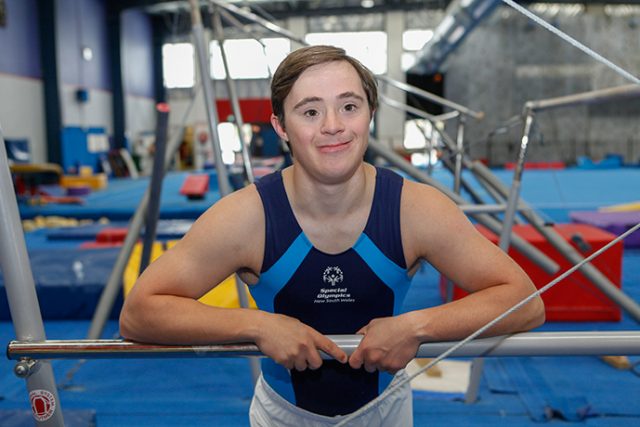 Local artistic gymnast Chris Bunton has been a huge inspiration for many in his sport for a very long time, now the 25-year-old is hoping to continue to make his peers proud when he competes at next year's Special Olympics Australia (SOA) National Games in Adelaide.
The St Clair resident, who was born with Down Syndrome, will join 272 others from NSW who have also been selected to represent their state at the SOA National Games, which will be held in mid-April 2018.
Held every four years, the SOA National Games provides four days of competition for athletes with an intellectual disability to compete across a range of 11 sporting disciplines.
The NSW team will join over 1000 hopefuls from across the country to compete in the South Australian capital from April 16-20, with athletes vying for a spot on the Australian national team that will head to Abu Dhabi for the Special Olympics World Summer Games in 2019.
Speaking with the Weekender, Bunton said he's determined to perform to the best of his ability so he can book his seat to the Middle East.
"I'm very excited about competing… it would be great to qualify for the Games in Abu Dhabi in 2019 but first I need to put all my focus into the National Games next year," he said.
Competing in his third straight SOA National Games, Bunton will go for gold in a number of gymnastic events including floor, parallel bars, high bar, rings, vault and pommel horse.
While winning is always a bonus, Bunton gets much more out of his gymnastics career than just medals.
"Sport is not about winning gold, it's about showing off our abilities," Bunton said.
"Sport has helped me in my every day life.
"It's allowed me to meet new friends and develop my social skills, which is very important for a person with a disability."
When he's not training himself to be the best he can, Bunton is giving back to the gymnastics community through his role at YMCA Penrith.
Working one day a week, Bunton said he enjoys passing on his knowledge to young up and coming gymnasts.
"While some of the boys can be a bit cheeky at times, I really enjoy my job," he said.
"I love sharing the skills that I have learned over the years, and I want these kids to learn the same skills that I now know."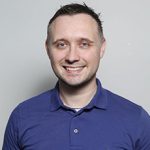 Nathan Taylor is the Weekender's Deputy Editor and Senior Sports Writer. He also compiles the weekly Chatter on the Box TV column. Nathan is an award-winning journalist, who has worked at the Weekender for nearly a decade.